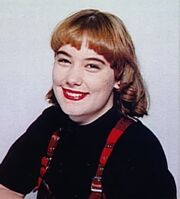 Real Name: Wendy Von Hubben
Nicknames: No Known Nicknames
Location: Woodstock, Illinois
Date: February 1997
Occupation: Unrevealed
Date of Birth: 1980
Height: Unrevealed
Weight: Unrevealed
Marital Status: Dating
Characteristics: Unrevealed

Details: In 1997, sixteen-year-old Wendy Von Hubben ran away with her boyfriend, nineteen-year-old Jesse Howell, from her Illinois home, after Jesse promised to take her around the world. They left in Jesse's car and went on a whirlwind journey, along with another couple, sleeping in the car and stopping in different states. They ended up in Florida where they parted ways with the other couple. They ran out of money there and began living under a bridge near Dade City. Finally, Wendy called her parents and asked for $200 for a bus ticket back home for her and Jesse. However, a few days later, Jesse was discovered bludgeoned to death near the railroad tracks in Marion County, Florida, and police suspected that Wendy also met with foul play, although they could not find her. Then, several weeks later, the Von Hubbens received a call from Wendy in which she only said, "I love you Mom." A few moments later, she called back and said that she was at a gas station in Kankakee talking on a pay phone that did not have the phone number on its receiver, and the line then went dead. Police were able to track the phone to a Union 76 station and reviewed the station's surveillance videotape and spotted Wendy; her parents watched the tape and agreed that the girl was Wendy. Some local drifters told police that Wendy was travelling with a one-legged railroad car rider known as "Bob," who has since been identified as Bobby Ray Taylor. Authorities cannot confirm that Bobby and Wendy are together, or if the witnesses are mistaken, as some believe that Wendy is dead and was killed by the same person who killed Jesse.
Suspects: None known
Extra Notes: This case originally ran on the April 17, 1998 episode. This case was also profiled on Motives & Murders: Cracking the Case.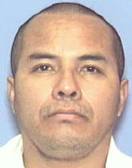 Results: Solved. Wendy's remains were later found and identified. In 2000, she and Jesse were determined to be victims of Angel Resendiz, otherwise known as "The Railroad Killer." Resendiz confessed to at least nine murders and was convicted of the murder of Houston doctor Claudia Benton. He was executed in 2006. Resendiz was profiled on shows such as The FBI Files.
Links:
---
Ad blocker interference detected!
Wikia is a free-to-use site that makes money from advertising. We have a modified experience for viewers using ad blockers

Wikia is not accessible if you've made further modifications. Remove the custom ad blocker rule(s) and the page will load as expected.