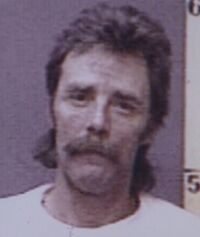 Real Name: Wayne Davis
Nicknames: No Known Nicknames
Location: Grand Rapids, Michigan
Date: February 12, 1997
Occupation: Unrevealed
Date of Birth: Unrevealed
Height: Unrevealed
Weight: Unrevealed
Marital Status: Unrevealed
Characteristics: Unrevealed

Details: On the night of August 7, 1996, Wayne Davis left a part with his friend, Marvin Gabrion, and eighteen-year-old Rachel Timmerman. Gabrion forced Wayne and another man out of the car before driving away with Rachel and allegedly raping her. After a six month investigation, Gabrion was arrested and charged with rape. He was then released on bail two weeks later.
Wayne was called to testify against him at the trial, but he vanished before he could do so. He was last seen on February 12, 1997, a week after Gabrion was released from jail. A friend had gone to Wayne's home and saw Gabrion there, working on a car. The friend was supposed to take Wayne to court the next day on an unrelated matter. However, when the friend arrived on February 13, Wayne had vanished, along with his stereo. A few weeks later, Gabrion tried to sell the stereo at a local shop, with the serial numbers ground off.
Rachel and her infant daughter, Shannon Verhage, vanished a few months later on June 5. Rachel was eventually found murdered, weighed down by cinder blocks and thrown in Oxford Lake. Marvin is now wanted for Rachel's murder. He is also a suspect in Wayne's disappearance, along with the disappearances of Shannon, Robert Allen and John Weeks.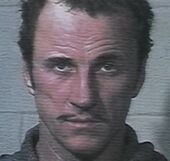 Suspects: Marvin Gabrion
Extra Notes: The case was featured as a part of the April 10, 1998 episode.
Results: Unresolved. Gabrion was arrested in October of 1997 and charged with Rachel's murder. He was convicted of the murder and sentenced to death. Wayne Davis's body was found in the same area that Rachel was found in July of 2002. He was killed in the same manner that she was killed. Gabrion is a suspect in his death, but has never been charged. The other missing people have never been found.
Links:
---