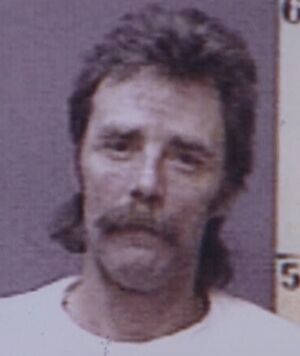 Real Name: Wayne Davis
Nicknames: No Known Nicknames
Location: Grand Rapids, Michigan
Date: 1997
Occupation: Unrevealed
Date of Birth: Unrevealed
Height: Unrevealed
Weight: Unrevealed
Marital Status: Unrevealed
Characteristics: Unrevealed

Details:
Wayne Davis was a friend of
Marvin Gabrion
and was called to testify against him for the rape of Rachel Timmerman, but he vanished before he could do so. Rachel later vanished, and was eventually found murdered. Marvin is wanted for Rachel's murder and is also a supsect in the disappearance of Rachel's daughter,
Shannon Verhage
, along with
Robert Allen
and
John Weeks
.

Suspects: Marvin Gabrion
Extra Notes: The case was featured as a part of the April 10, 1998 episode.
Results: Unresolved. Davis's body was found in the same area that Rachel was found in July of 2002. Gabrion is a suspect in his death, but has never been charged. He was later captured and convicted of Rachel's murder.
Links: None
---
Ad blocker interference detected!
Wikia is a free-to-use site that makes money from advertising. We have a modified experience for viewers using ad blockers

Wikia is not accessible if you've made further modifications. Remove the custom ad blocker rule(s) and the page will load as expected.