Real Name: Unrevealed
Nicknames: Warner Jane Doe
Location: Warner, Oklahoma
Date: November 12, 1991

Details: Outside of Warner, Oklahoma, on the morning of November 12, 1991, a hunter witnessed from a distance a woman giving birth with a man next to her, although he could not tell that she was giving birth at first. The hunter then watched as the man beat something repeatedly, put the object in a bag and then leave the area. The hunter then went over to the area and found that the object was a baby that the woman had been giving birth to earlier and that the two had beaten the child to death and called authorities. Police are searching for the identity of the baby girl in hopes of catching its killer.
Suspects: The man and woman were both Caucasian and fled in an unidentified car.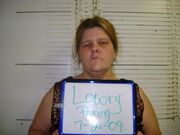 Extra Notes: The case was featured as a part of the December 18, 1991 episode.
Results: Solved. In July 2009, DNA testing confirmed that Penny Anita Lowry was the infant's mother. She later pleaded guilty to being an accessory to the murder of her daughter and sentenced to forty five years in prison. She has refused to name the man who also took part in the murder.
Links:
---
Ad blocker interference detected!
Wikia is a free-to-use site that makes money from advertising. We have a modified experience for viewers using ad blockers

Wikia is not accessible if you've made further modifications. Remove the custom ad blocker rule(s) and the page will load as expected.