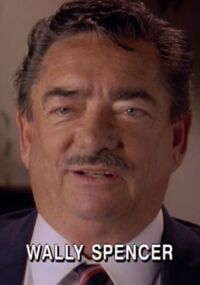 Real Name: Wallace Spencer
Case: Harassment, Treasure
Date: June 1989
Location: Superstition Mountains, Nevada
Details: Wallace Spencer fears for his life since he found evidence of an underground river under the Superstition Mountains of Nevada in June of 1989. Despite the harrasment, Wally continues to search for the river which was apparently found by two prospecters back in 1927.
Extra Notes: This case first aired on the October 13, 1993 episode.
Results: Unsolved. Wally Spencer passed away in 2003, but his family are still searching for the underground river.
Links:
---
Ad blocker interference detected!
Wikia is a free-to-use site that makes money from advertising. We have a modified experience for viewers using ad blockers

Wikia is not accessible if you've made further modifications. Remove the custom ad blocker rule(s) and the page will load as expected.