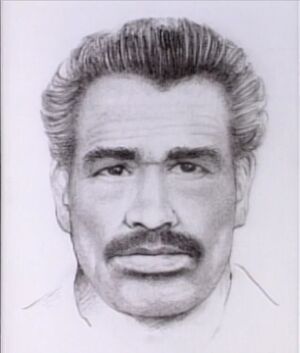 Real Name: Unrevealed
Aliases: None known
Wanted For: Armed Robbery
Missing Since: November 13, 1991
Details: In November 1991, two armed bank robbers held up and robbed a bank in Henderson, Nevada, taking a teller hostage and leading the police on a chase. In their flight from justice, the men were photographed by a wiley newspaper reporter who took a photo of them as she was driving by them.
Extra Notes: The case was covered in a segment that aired February 26, 1992.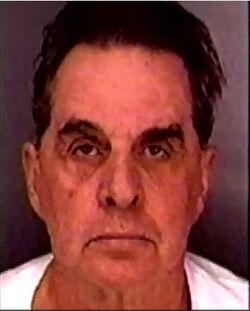 Results: Solved. On November 11, 1997, Nebraska State Police stopped a car for speeding. The driver appeared extremely nervous and handed police a fake driver's license. A police dog began barking wildly at a suitcase in the back seat. The officers opened the bag and found 1.8 million dollars. The driver turned out to be William Arthur Kirkpatrick--one of two men the FBI had dubbed "The Trenchcoat Robbers". The FBI then located the second man, Ray Lewis Bowman. Bowman is currently serving 24 years in prison. Kirkpatrick pleaded guilty and is serving 15 years.
Links: 
---