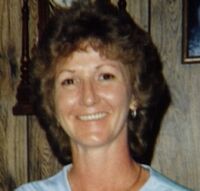 Real Name: Trudy Darby
Nicknames: No known nicknames
Location: Macks Creek, Missouri
Date: January 19, 1991
Details: Forty-two-year-old Trudy Darby was a convenience store clerk in Macks Creek, Missouri. At 10 pm on the night of January 19, 1991, she called her son from her store, telling him about two suspicious men outside. When he arrived ten minutes later, she was gone. Her body was discovered along a river bank two days later; she had been robbed, raped, and then shot twice in the head. Her murder remains unsolved.
Suspects: The two men that Trudy told her son were lurking outside of her store are the prime suspects in her murder. Authorities also believe that her murder might be connected to the disappearances of two other Missouri women, Angela Hammond and Cheryl Kenney.
Extra Notes: This case first aired on the February 5, 1992 episode.

Results: Solved. In 1994, half-brothers Jessie Rush and Marvin Chaney were arrested and charged with Trudy's murder. Rush confessed to at least three different friends that he and his half-brother were responsible for her murder. After he was arrested, he also confessed to detectives. Finally, he wrote several letters to another inmate, confessing to the murder. Rush and Chaney were both later convicted of robbery, rape, and murder and were sentenced to life in prison. No connections to the Hammond or Kenney cases has been established.
Links:
---
Ad blocker interference detected!
Wikia is a free-to-use site that makes money from advertising. We have a modified experience for viewers using ad blockers

Wikia is not accessible if you've made further modifications. Remove the custom ad blocker rule(s) and the page will load as expected.