Ad blocker interference detected!
Wikia is a free-to-use site that makes money from advertising. We have a modified experience for viewers using ad blockers

Wikia is not accessible if you've made further modifications. Remove the custom ad blocker rule(s) and the page will load as expected.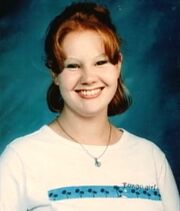 Real Name: Patricia Ann Autry
Nicknames: Trisha
Location: Hyrum, Utah
Date: June 24, 2000
Occupation: Unrevealed
Date of Birth: Unrevealed
Height: Unrevealed
Weight: Unrevealed
Marital Status: Unrevealed
Characteristics: Unrevealed
Details: In the early morning hours of June 24, 2000, 15-year-old Trisha Ann Autry vanished from her home in Hyrum, Utah. There were clues indicating that someone she met online may have abducted her. Trisha, who had frequently spent hours on the computer prior to her disappearance, had stayed up late the night she vanished, working on the computer in the family room. Her sister Breanne last saw her typing at 2:30am, and at 6am the next morning she was gone.
Police focused on her computer and discovered several e-mail accounts, chat rooms, and evidence that Trisha had deleted large amounts of e-mails the night before. Neighbors reported seeing a small red car circling Trisha's home the week before she vanished, and she was also seen getting out of a red car a few days before she disappeared.
On the day she vanished, Trisha was seen by a clerk at the Welcome Mart a few miles from the Autry home. The clerk said Trisha had been looking out the window as if she was waiting for someone. The clerk asked if she was all right; she replied that she was fine and left without buying anything. There were several sightings of Trisha throughout Utah in the months following her disappearance, giving hope for her family and police that she is still alive.
Suspects: None known
Extra Notes: This case originally ran on the July 12, 2001 episode.

Tricia's family founded the Trisha Ann Autry Foundation to support families also affected by online predators.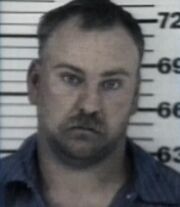 Results: Solved. Trisha's remains were found in May of 2001 by cadaver dogs in a trench dug near the Predator Research Facility near Millville, Utah, eight miles from Hyrum. Suspicion immediately fell on 28-year-old Cody Lynn Neilson, a maintenance man for the facility who was seen digging with a backhoe in the vicinity after Trisha vanished. One of Trisha's friends confessed to having been raped by Neilson and that he had given Trisha his cell phone number. In June of 2001, he was charged with rape and first degree murder. Neilson was subsequently convicted of Trisha's murder and given a life sentence without parole.
Links:
---