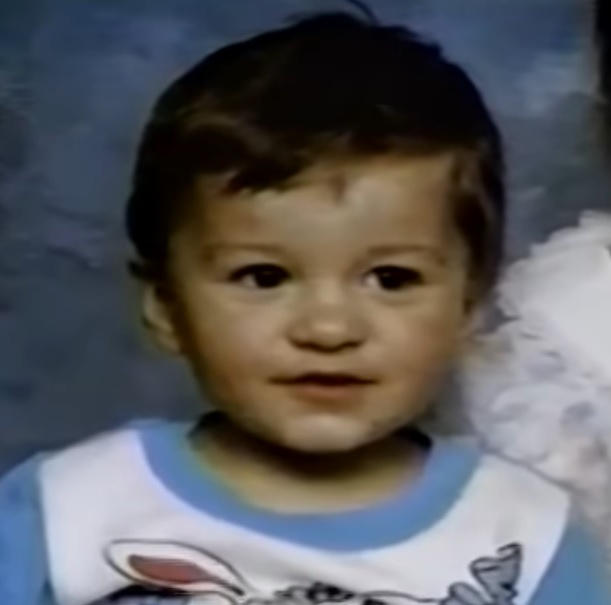 Real Name: Thomas Gibson
Nicknames: Tommy
Location: Azalea, Oregon
Date: March 19, 1991
Occupation: None
Date of Birth: July 5, 1988
Height: 2'5"
Weight: 35 pounds
Marital Status: Single
Characteristics: Caucasian male. Brown hair, brown eyes.
Details: In March 1991, two-year-old Tommy Gibson vanished from his front yard. His father, Larry Gibson, a local police officer, believed an unknown couple abducted him. Others believed Larry was involved in Tommy's murder. It is believed that he accidentally shot and killed him while trying to shoot a cat, or that he beat him to death.
Suspects: Larry Gibson
Extra Notes: This case first aired on the October 23, 1991 episode.
Tommy Gibson's image was used in Soul Asylum's 1993 hit "Runaway Train."
Results: Unresolved. A few years after Tommy's disappearance, Larry's daughter changed her story to say she had witnessed her father hit him. He was arrested in April 1994, convicted of second-degree manslaughter, and sentenced to three years in prison. He was released in 1996 and continues to deny his involvement in Tommy's death. Neither Tommy nor his remains have ever been located. Larry now lives in Montana and is a Country music performer.
Links:
---
Ad blocker interference detected!
Wikia is a free-to-use site that makes money from advertising. We have a modified experience for viewers using ad blockers

Wikia is not accessible if you've made further modifications. Remove the custom ad blocker rule(s) and the page will load as expected.