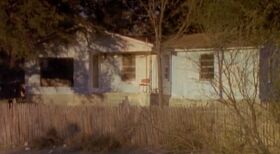 Case File: Three Partners Ranch
Location: Texas
Date: June 1995
Description: The Three Partners Ranch is located somewhere in the brushlands of Texas. It's a two bedroom (at least) ranch house situated out in the country side.

History: In June of 1995, three cowboys, Johnny Way, Mike Richards, and Bobby (last name unrevealed), bought the "Three Partners Ranch", a ranch located in central Texas, orginally built in the 50s.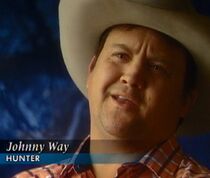 The men moved into the main building, and shortly afterwards, the men claimed that strange occurrences began happening. The main supernatural occurrence was an unknown entity that would make loud banging and crashing sounds in the middle of the night, along with loud stomping. Several relatives of the men visited them, and heard the loud, terrifying sounds as well. The men believe that the ghosts of cowboys are what are causing the strange sounds in the house, along with the other ghostly occurrences. The strange noises and occurrences have never been fully explained.

Background: The Three Partners Ranch is a 3000-acre ranch located in central Texas and was built in the 1950s.
Investigations: Dr. William Roll, a noted parapsychologist, was asked by the three cowboys to investigate the Entity and the strange happenings at the ranch. Dr. Roll believes that the cause of the strange sounds was due to the Peltier effect, which is caused by water seaps between underground slabs of limestone, that causes real noises, along with an electromagnetic field that can effect human minds, which can make the cowboys believe that they are hearing something that isn't really there.
Extra Notes: The case was featured as a part of the April 19, 1996 episode.
Results: Unsolved
Links:
---
Ad blocker interference detected!
Wikia is a free-to-use site that makes money from advertising. We have a modified experience for viewers using ad blockers

Wikia is not accessible if you've made further modifications. Remove the custom ad blocker rule(s) and the page will load as expected.