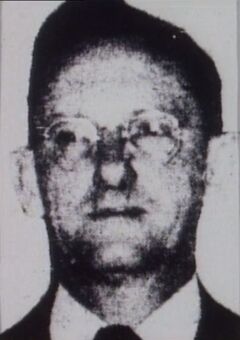 Real Names: Thomas Hotard and Audrey Moate
Nicknames: No Known Nicknames
Location: Laplace, Louisiana
Date: November 24, 1956
Details: Thomas Hotard was a Louisiana native who was romantically seeing Audrey Moate, a thirty-one-year-old divorced mother of three from Baton Rouge, Louisiana. The two of them regularly met each other, even though Hotard was married and 15 years older, but in November 1956, Thomas was discovered dead from a gunshot wound fired at close range through the rear window of his car. No sign of Audrey was found, but evidence at the scene suggested that Audrey had fled the scene as another person in boots came after her.
Their prints ended at a single motorcycle track on a road to the main highway. No new leads surfaced in the case until in 1980, several years before he died, a man named Ernest Acosta indicated to his family that his common-law wife, Caroline Schlesser, who died in 1979, killed both Hotard and Moate. He indicated he helped dispose of the bodies by driving Hotard from his house to the location where the car was found and then tying Moate to a Civil War cannon and dumping it in the swamp. Neither the cannon nor the body was found. Though Acosta's daughter passed a polygraph indicating that she was in fact told this story, whether or not it's actually true is unknown. It is also suspected that Ernest himself may have been the killer.
Suspects: There is no indication that Audrey Moate was connected to Thomas' murder. Ernest Acosta, mentioned above, is also a suspect in the murder/disappearance.
Extra Notes: This segment originally aired on the March 15, 1989 episode of Unsolved Mysteries.
Results: Unresolved. In February 2011, remains were found suspected to be Audrey's. Her daughter, Dekki Moate, gave police DNA in hopes of identifying the remains especially because she has life-threatening cancer. However, the DNA test results will not come for several months.
Links:
---