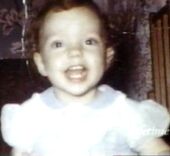 Real Names: Laura May and Dawn Marie Rider
Case: Lost Sisters
Location: Illinois
Date: February 1964
Details: Jackie Rider-Dragon is the daughter of Marge Rider of Illinois. Jackie was given up for adoption shortly after her birth in 1964 while her mother Marge was incarcerated for robbery. She was adopted by a couple that lived in San Francisco. Coincidentally, as a child she was fascinated with television shows and movies about women in prison. When she was a teenager, Jackie found her adoption papers in her parents' bedroom. When her parents confirmed that she had been adopted, she began searching for her birth family.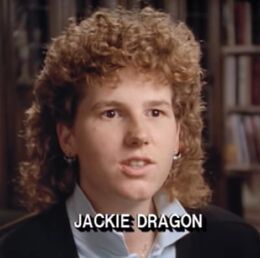 In 1986, she learned that she had been born while her mother was in prison. After learning more information about her mother, she was able to locate her telephone number. On July 26, 1990, she spoke to her on the phone for the first time. A few weeks later, she was reunited with Marge; she soon learned from her that she had three sisters, Tracy, Laura May and Dawn Marie Rider.
Marge became pregnant with Laura when she was in high school; as a result, she dropped out. Laura was just eighteen months old when her mother was sent to prison. She was placed in the care of Marge's grandmother. When she was arrested, Marge was already seven months pregnant with Jackie. Marge unintentionally signed her parental rights over to her grandmother. However, the courts felt that the grandmother was too old to raise Laura. As a result, she was placed with the Cook County Welfare Department.
After Jackie was born, Marge cared for her in the prison nursery. However, ten months later, she gave her away for adoption, feeling that she would be unable to give her a normal life. A few weeks later, she was released from prison. After getting pregnant again, she gave her third daughter, Dawn Marie, away. Once again, she felt unable to care for the child.
However, Marge kept Tracy, the youngest daughter, because at that point, she finally felt comfortable raising a child. Jackie, Marge, and Tracy are now all searching for Laura May and Dawn Marie.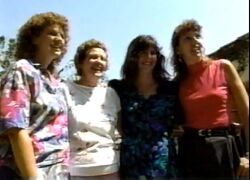 Extra Notes: The case was featured as a part of the May 1, 1991 episode.
Results: Solved. On the night of broadcast, Laura May and Dawn Marie were both located. Laura May is now married and living in Mississippi. Dawn Marie, whose adopted name is Susan is living in Santa Barbara, California.
Three months after the broadcast, Tracy, Jackie and Marge were reunited with Laura and Susan at Jackie's home in Glendale, California. Sadly, Marge Rider passed away on August 30, 2013.
Links:
---
Ad blocker interference detected!
Wikia is a free-to-use site that makes money from advertising. We have a modified experience for viewers using ad blockers

Wikia is not accessible if you've made further modifications. Remove the custom ad blocker rule(s) and the page will load as expected.