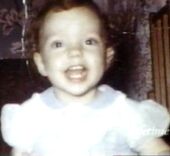 Real Names: Laura May and Dawn Marie Rider
Case: Lost Sisters
Location: Illinois
Date: 1964
Details: Jackie Rider-Dragon is the daughter of Marge Rider of Illinois. Jackie was given up for adoption shortly after her birth in 1964 while her mother Marge was incarcerated for robbery. When she was a teenager, Jackie began searching for her birth family after she learned that she was adopted, and eventually was reunited with Marge and soon learned from her that she had three sisters, Tracy, Laura May and Dawn Marie Rider.

Marge kept Tracy, the youngest, because she had her after she was released from prison, but was forced to give up Laura, Dawn, and Jackie at the insistence of her grandmother. Jackie, Marge, and Tracy are now all searching for Laura May and Dawn Marie.
Extra Notes: The case was featured as a part of the May 1, 1991 episode.
Results: Solved. On the night of broadcast, Laura May and Dawn Marie were both located. Laura May is now married and living in Mississippi.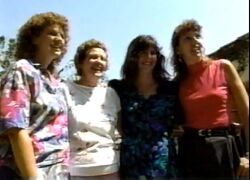 Dawn Marie, whose adopted name is Susan is living in Santa Barbara, California. Tracy, Jackie and Marge have now been reunited with Laura and Susan. Marge Rider died on August 30, 2013.
Links: None known
---
Ad blocker interference detected!
Wikia is a free-to-use site that makes money from advertising. We have a modified experience for viewers using ad blockers

Wikia is not accessible if you've made further modifications. Remove the custom ad blocker rule(s) and the page will load as expected.