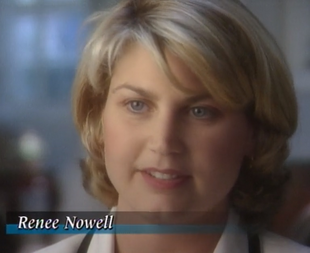 Real Name: Unrevealed
Case: Lost Savior
Date: June 1966
Location: Newport News, Virginia
Details: In June of 1966, a woman named Ann Wilson gave birth to a daughter named Renee. Soon after she was born, doctors discovered that she had a severe blood disorder and needed a complete blood transfusion. Being that it was the middle of the night and she had a very rare blood type, it seemed hopeless that she would survive.  
An unknown donor from Newport News eventually came into Riverside Regional Medical Center after receiving a call from one of the doctors. He then gave all of the blood that was needed to save Renee's life. He left around 3am without Ann being able to find out his name. A few weeks later, he came to visit the Wilsons. He talked to them for a few minutes before leaving. Unfortunately, Ann has since forgotten his name. Renee, whose is now Renee Nowell, and Ann now both want to thank him for saving her life so many years ago.
Extra Notes: This case first aired on the January 31, 1997 episode.
Results: Unsolved. A news article from September 1997 said that Renee had not yet found her mystery donor. He would now be in his 70s. However, a man has come forward claiming his late brother, Ray Dossett, a naval architect, might have been the donor. This has yet to be ascertained.
Links: None
---
Ad blocker interference detected!
Wikia is a free-to-use site that makes money from advertising. We have a modified experience for viewers using ad blockers

Wikia is not accessible if you've made further modifications. Remove the custom ad blocker rule(s) and the page will load as expected.