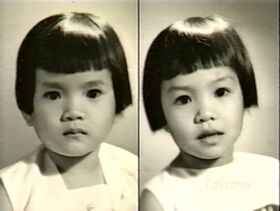 Real Names: Gnoc and Yanching (last names unrevealed)
Case: Lost Friends
Location: Saigon, Vietnam
Date: September 1967
Case
Details: Kim Schad is searching for her best friends, Gnoc and Yanching, whom she has not seen in almost thirty years. In 1959, Kim, then an infant, was left at the doorstep of the Regina Pacis Catholic Orphanage in Saigon, Vietnam. She was christened Tran Thi Kim Ha by a parish priest and she soon joined the eighty other girls at the orphanage. When she was five, she had two close friends, Gnoc and Yanching. They always sat together in class and played together on the playground. Although their lives there were far from perfect, they were sheltered from the war outside. By the mid-60s, Saigon was filled with American troops, who would often visit the girls at the orphanage and bring them candy. The girls would always talk about how they hoped to be adopted one day by an American family.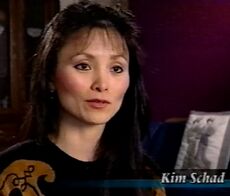 With the war escalating, the nuns doubled their efforts in the search for the children to have permanent homes, and in the spring of 1967, Kim finally got her chance. Retired Air Force Colonel Lawrence Shuetta and his wife had adopted two boys and wanted to adopt a girl. He and Kim spent several weekends together getting to know one another, but it would be her decision whether or not to go with them.
She turned to her two best friends, Gnoc and Yanching, to decide what to do. They tried to persuade her to go and told her that she would enjoy American life. Kim, still uncertain, talked to Sister Lucy, who was the Mother Superior. Lucy gave her photographs of her friends and told her that Gnoc and Yanching were going to be adopted by American families. Kim then decided she wanted to go with the Shuettas, knowing that her friends would be coming soon. In September of 1967, Kim and Lawrence left Vietnam and arrived in the United States.
Almost thirty years later, Kim lives in San Antonio, Texas, with her husband and two sons. She wants to find her two best friends; Gnoc was about eight years old in 1967 and would now be fifty-eight, and Yanching was about five to eight years old in 1967 and would now be between fifty-five and fifty-eight years old. The girls were believed to have been adopted by the same family, taken to the United States, and raised as sisters. Since Kim's ancestral roots were completely lost in Vietnam and she feels that it would be impossible to locate her birth family, finding Gnoc and Yanching would be as close as she could to being reunited with her real family.
Extra Notes: This case first aired on the April 26, 1996 episode.
Results: Unsolved
Links:
---
Ad blocker interference detected!
Wikia is a free-to-use site that makes money from advertising. We have a modified experience for viewers using ad blockers

Wikia is not accessible if you've made further modifications. Remove the custom ad blocker rule(s) and the page will load as expected.