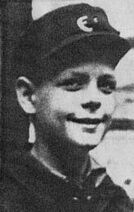 Real Name: Unrevealed
Case: Lost Friends
Location: Belgium
Date: December 24, 1944
Details:
When Fritz Vincken was just 12 years old, he and his mother, Elisabeth, were at their cabin on Christmas Eve in 1944 in the Belgian forest when three American soldiers came in, looking for a place to help their injured friend. A few hours later, four German soldiers arrived. Elisabeth told the soldiers to put away their guns for the night and spend Christmas Eve together. The soldiers left the next morning, and Fritz is now searching for them because of the miraculous and emotional time that they spent.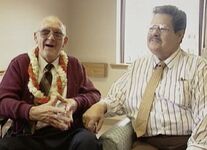 Extra Notes: The case was featured as a part of the March 24, 1995 episode. The story was also featured in a Lifetime movie called "Silent Night".
Results: Solved. A viewer who worked at a retirement home recognized Fritz's story as a one told by a man named Ralph Blank. Fritz and Ralph were soon reunited. Fritz was also reunited with another one of the American soldiers soon afterwards. Fritz Vincken eventually passed away on December 8, 2001 with Ralph Blank passing away on May 21,1999.
Links:
---
Ad blocker interference detected!
Wikia is a free-to-use site that makes money from advertising. We have a modified experience for viewers using ad blockers

Wikia is not accessible if you've made further modifications. Remove the custom ad blocker rule(s) and the page will load as expected.