Case File: The Devil's Backbone
Location: San Marcos, Texas
Date: Unrevealed
Description: The Devil's Backbone is 4,700 acres of undeveloped property filled with mountains, ravines and woodland located between San Antonio and Austin.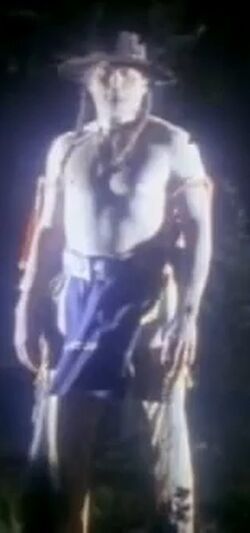 History: The Devil's Backbone is a large rural area in Texas northeast of San Antonio and south of Austin that seems to have more ghosts and other strange spirits than any other place in the United States. The three cowboys that own the land claimed to have seen hundreds of spirits while they have been there.
One time, one of the men claimed that a Native American spirit began following him. Another witness happened to be spirits of Civil War soldiers on their horses were galloping by a man's bunkhouse. They have also seen the ghosts and spirits of Spanish explorers and Monks. One of the men claimed that he was even possessed by some wild animal. To this day, nobody can explain why all of this strange phenomenon is occurring at the Devil's Backbone.
Background: The location of the Devil's Backbone is in Texas between Austin and San Antonio. It is approximately the size of 4,700 acres.
Investigations: None
Extra Notes: The case was featured as a part of the January 12, 1996 episode.
Results: Unsolved
Links:

---
Ad blocker interference detected!
Wikia is a free-to-use site that makes money from advertising. We have a modified experience for viewers using ad blockers

Wikia is not accessible if you've made further modifications. Remove the custom ad blocker rule(s) and the page will load as expected.