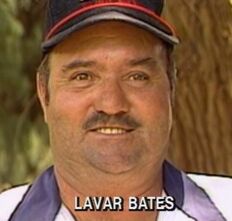 Real Name: Kimber Tice
Case: Lost Daughter
Date: 1958
Location: Amarillo, Texas

Details: Lavar Bates was interviewed in an update about the capture of murderer John Mooney, who was a co-worker at his place of business. He had a daughter named Kimber Tice that he never knew about.
In 1958, twenty-two-year-old Lavar fell in love with eighteen-year-old Peggy Atwood of Pampas, Texas. Lavar worked in construction and was temporarily employed in Amarillo. Every weekend, Lavar made the sixty mile drive to Peggy's home so that they could spend time together. Several months after they first met, Peggy drove to Amarillo and made a surprise visit to Lavar. While there, she saw a picture of another girl on his dresser. Peggy was furious so she left him. At the time, she had no idea that she was pregnant with his child.
The next day, Lavar's company transferred him to Colorado; he and Peggy never saw each other again. Eight months later, she gave birth to a daughter named Kimber. When she was older, she learned the truth about her father. She and Peggy thought about searching for Lavar, but with so little information to go on, they eventually gave up.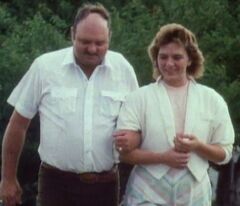 Extra Notes: The case was never featured on Unsolved Mysteries; its update occurred on September 19, 1990.
Results: Solved. On July 4, 1990, Peggy was watching the rebroadcast of the 3rd Anniversary Special when she recognized Lavar. She contacted the telecenter and was put in contact with Lavar, who now lives in Phoenix, Arizona. He is married and has two children. Lavar and Kimber spoke on the phone shortly afterwards, and on August 10, they were reunited at Kimber's home in Amarillo.
Sadly, Lavar Bates died on May 25, 2001.
Links:
---
Ad blocker interference detected!
Wikia is a free-to-use site that makes money from advertising. We have a modified experience for viewers using ad blockers

Wikia is not accessible if you've made further modifications. Remove the custom ad blocker rule(s) and the page will load as expected.