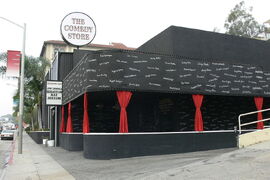 Case File: The Comedy Store
Location: Los Angeles, California
Date: Unrevealed
Description: The Comedy Store was formerly Ciro's night spot from the 30s to the 50s and a haven for mobsters and criminial figures, which could account for some of the activity seen there.

History:
The Comedy Store has had several famous comedians come to perform, but another thing that the store is famous for is that it is believed to be haunted. Several people who have worked at the store have claimed to have encountered several spirits and have had other strange occurences. One worker claimed that a metal gate that had the fire extinguisher behind it would continually open and close for no apparent reason. Two workers claimed that while in the basement of the store, a strange dark mist appeared and the workers felt that it was a bad presence, so they left. No one can explain why the Comedy Store appears to be haunted.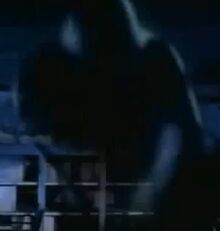 Background: The Comedy Store is located in the Sunset Strip in Hollywood, Los Angeles, California. The store has had several comedic legends perform there, including Richard Pryor, Robin Williams, Jim Carrey, Roseanne, Jay Leno, and Arsenio Hall.
Investigations: None
Extra Notes: The case was featured as a part of the February 23, 1996 episode.
Actor/comedian Blake Clark from the segment is best known as the recurring character "Harry" from the TV Series, "Home Improvement.
Results: Unsolved
Links: None

---
Ad blocker interference detected!
Wikia is a free-to-use site that makes money from advertising. We have a modified experience for viewers using ad blockers

Wikia is not accessible if you've made further modifications. Remove the custom ad blocker rule(s) and the page will load as expected.