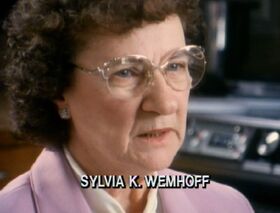 Real Name: Unrevealed
Case: Lost Sibling
Location: Brooklyn, New York
Date: 1921
Details: Sylvia Wemhoff was born in 1918 in Brooklyn, New York and orphaned by 1921. She was one of several children who rode the orphan trains operating from 1854 to 1929, shuttling parentless children from New York to new homes in the Midwest. Sadly, many of them were separated from their siblings as a result. In 1921, Sylvia was taken from New York and sent to Columbus, Nebraska where she was adopted by the Mick family. Her birth parents were deceased and she knew nothing about them. When she was seventeen, she began asking her adoptive parents about her birth parents. Years later, she located her birth certificate, which stated that her birth name was "Stephanie Wolk" and that her mother, Pauline Vitovich, an immigrant from Austria, had already had another child. She is now looking for her long-lost brother or sister or any other siblings she may have.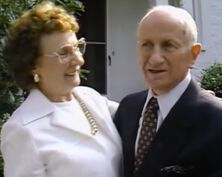 Extra Notes: This case first aired as part of a story about orphan trains and how siblings were separated on January 25, 1989 along with The Sister of Francis Murphy.
Results: Solved. Sylvia's brother, seventy-two-year-old Joseph Wolk, was found living in New York. His stepdaughter was watching the broadcast and recognized his mother's name as the same as Sylvia's. A few weeks after the broadcast, Joseph and Sylvia were reunited. Sadly, they have since passed away.
Links:
---
Ad blocker interference detected!
Wikia is a free-to-use site that makes money from advertising. We have a modified experience for viewers using ad blockers

Wikia is not accessible if you've made further modifications. Remove the custom ad blocker rule(s) and the page will load as expected.