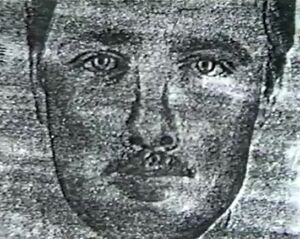 Real Name: Unrevealed
Aliases: None known
Wanted For: Rape, Abduction
Missing Since: 1980

Details: Between 1977 and 1979, a man dubbed "The Bird Road Rapist" kidnapped and raped several women throughout different cities in Florida. In 1980, a cook named Luis Diaz was identified by one of the victims as the rapist. He was brought in for questioning, but police could find no evidence, at first, that he was the rapist, especially because he did not match the description of the rapist. However, weeks later, several victims identified him as the man and he was arrested. In 1980, Diaz was convicted of the rapes and sentenced to life in prison. However, several pieces of evidence began to surface suggesting that Diaz was actually innocent, including several witness who later determined that Diaz was not their assailant. Despite this, Diaz remains in prison and the real "Bird Road Rapist" apparently remains at large.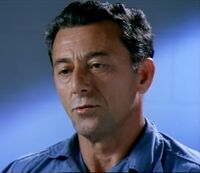 Extra Notes: The case was featured as a part of the December 16, 1992 episode.
Results: Wanted. In 2005, after twenty five years in prison, Luis Diaz was released after DNA found on the victims did not match him. However, the real "Bird Road Rapist" has never been caught nor identified.
Links:
---
Ad blocker interference detected!
Wikia is a free-to-use site that makes money from advertising. We have a modified experience for viewers using ad blockers

Wikia is not accessible if you've made further modifications. Remove the custom ad blocker rule(s) and the page will load as expected.