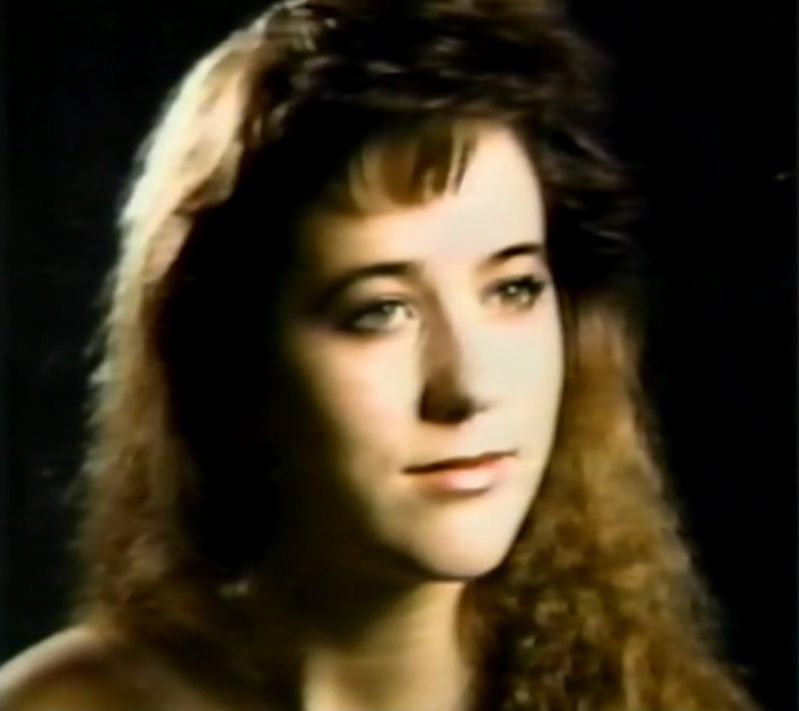 Real name: Tara Leigh Calico
Nicknames: No known nicknames
Location: Belen, New Mexico
Date: September 20, 1988
Occupation: Unrevealed
Date of Birth: February 28, 1969
Height: 5'7"
Weight: 120 lbs.
Marital status: Single
Characteristics: Brown hair with a cowlick, green eyes, large scar on back of right shoulder, brown birthmark on the back of one leg, large scar on her calf.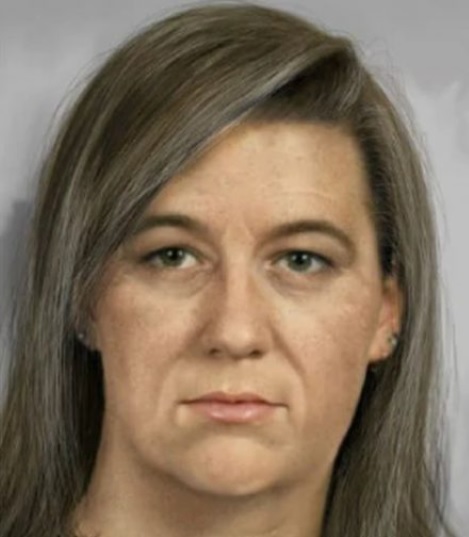 Details: Nineteen-year-old Tara Calico left her home at 9:30 am in Belen, New Mexico, on the morning of September 20, 1988, to go on her normal 34 mile bike ride. She was last seen riding her neon Pink Huffy bicycle with yellow control cables and sidewalls on her usual route along Highway 47 when she vanished, with a suspicious vehicle following her. Tara's bicycle has never been recovered and she has never been found. Her Sony Walkman was found by her mother Patty the next day, and although there were several reported sightings of Tara in the southern United States in 1988 and 1989, none of the sightings could be confirmed, and her case remains unsolved. On June 15, 1989, a Polaroid photo showing two bound and gagged teenagers was found in Port St. Joe, Florida. The photo was found near a convenience store where a white Toyota cargo van had been parked. The girl in the photo was believed to be Tara; the boy in the photo with her was believed to be another missing New Mexico youth named Michael Henley.
Suspects: There are no known suspects, but witnesses report seeing a dirty white or light gray colored 1954 Ford pick-up truck with a white handmade shell following her.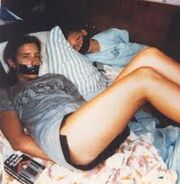 Extra notes: The original airdate for this episode on Unsolved Mysteries is September 20, 1989, as Stack says Tara disappeared "one year ago today," while the Polaroid was on A Current Affair on Friday, July 28, 1989. The case was also featured on America's Most Wanted and 48 Hours.
Results: Unresolved. It was later proven that the boy in the Polaroid photo was not Michael Henley. Authorities believe Henley was not the victim of kidnapping or foul play but instead died from prolonged exposure to the wilderness after getting lost in the forest on a camping trip with his father. His remains were found in 1990 just a few miles from the campsite in New Mexico where he was last seen. His disappearance is no longer considered connected to Tara's. Tara's family moved to Florida in 2003. Tara's mother Patty died in 2006. Her biological dad died in 2002, but her stepfather John Doel is still alive and hopes that she will be found. Two other photographs believed to be of Tara have surfaced in the years since her disappearance; however, the last photograph, showing a woman with bandages over her face on an Amtrak train with a man sitting next to her, is believed to be a prank. Investigators no longer believe that Tara was the girl in the photograph and have received leads that suggest that she was killed in a tragic hit-and-run accident on the day she vanished. Her body has never been found and those responsible have not been arrested.
Links:
---