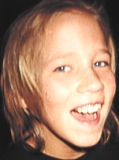 Real Name: Tabitha Danielle Tuders
Nicknames: "Boo"
Location: Nashville, Tennessee
Date: April 29, 2003

Occupation: Student
Date of Birth: February 15, 1990
Height: 5'1
Weight: 100lb
Marital Status: Single
Characteristics: Birthmark on stomach, scar on finger...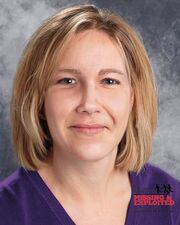 Details: Thirteen-year-old Tabitha Tuders vanished somewhere between her home and bus stop. One neighbor saw her heading to school, but a neighborhood boy said he saw her getting into a red car about thirty to forty yards from where she was last seen. Tracking dogs followed her scent along her route and then veered off to an alley from where she was seen getting into the red car. On August, 19, 2003, five months after Tabitha disappearance, an 11 year old girl named Heaven Ross disappeared in the morning hours on her way to school in Northport, Alabama. Authorities believed both Tabitha's and Heaven's cases are connected. Unfortunately, Heaven's remains were found in Holt, Alabama, three years after she disappeared.
Suspects: The police have checked out Tabitha's brother, Kevin Tuders, due to his record, but he does not live in Nashville. Police have also checked a note reading "TDT -N- MTL." While TDT refers to her, MTL's identity has not been revealed. Another suspect was provided by a prison snitch who accused a fellow cell mate of confessing to her abduction and murder in a message scratched into a window, but that lead failed to go anywhere and was resolved as a hoax. 
Extra Notes: This case was aired on America's Most Wanted.
Results: Unsolved. If Tabitha was still alive, she'd be twenty-six years old today.
On January 2014, a note with "TDT - N - MTL" was produced turned up, but it is believed it has no reference to this case. Judith Yates on Examiner.com is the only journalist working on Tabitha's case consistently and has followed many leads. There has been much conflicting information on this case, making it difficult to be solved.
Links:
---
Ad blocker interference detected!
Wikia is a free-to-use site that makes money from advertising. We have a modified experience for viewers using ad blockers

Wikia is not accessible if you've made further modifications. Remove the custom ad blocker rule(s) and the page will load as expected.