Real Name: Unknown
Nicknames: Suzanne Davis, Sharon Marshall, Sharon Hughes, Tonya Hughes
Location: Oklahoma City, Oklahoma
Date: April 1990

Details: Six-year-old Michael Hughes attended school in the Oklahoma City suburb of Choctaw, OK. In September 1994, a man named Franklin Delano Floyd snatched Michael after claiming to be his father. The man was armed and also abducted school principal James Davis. Davis was handcuffed to a tree in a wooded area and deserted. Five hours later, Davis was rescued. For two months, there was no sign of Floyd or Michael, until Floyd was arrested in Louisville, KY. He received a fifty-two year sentence for abduction and a life sentence in Florida for an unrelated homicide.
As police dug into the case, they learned that Floyd was actually Michael's grandfather and had posed as a married couple with his seventeen-year-old daughter, Suzanne Davis, for several years. Suzanne had died in 1990 in a hit-and-run accident, and Michael was placed in foster care. Floyd filed for custody and after being denied, abducted the boy. Furthermore, it was discovered that Suzanne was not his daughter, and had most likely been abducted by him between 1973 and 1975. Today, no one knows where Michael is, nor do they know his mother's true identity. Floyd claims to have drowned him in a motel in Georgia and buried him in a cemetery. Other sources claim that the boy is alive, but Floyd keeps changing his story.
Suspects: Franklin Delano Floyd is suspected of kidnapping Suzanne when she was a child and later killed her in a suspicious hit-and-run.
Extra Notes: The case was featured as a part of the March 8, 1996 episode.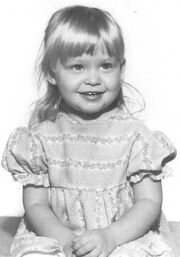 Results: Solved. Floyd was later sentenced to 55 years in prison for kidnapping Michael. In 2002, he was sentenced to death for the 1989 murder of Cheryl Commesso. He is now awaiting execution. Finally, in October of 2014, DNA testing identified "Suzanne Davis" as Suzanne Marie Sevakis. Floyd had married Suzanne's mother in 1973. In 1975, her mother was arrested and spent thirty days in jail, leaving Floyd with Suzanne, along with Suzanne's two sister and infant brother. Floyd kidnapped all four of the children, and Suzanne's mother was unable of file a missing persons report because Floyd was their stepfather. Suzanne's two sisters were soon discovered at a local social services, but Floyd, Suzanne, and her brother could not be found. Sadly, Suzanne's brother has never been located, and neither has her son, Michael.
Links: 

---