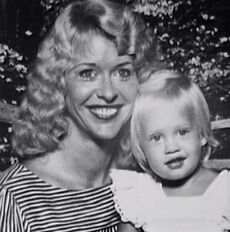 Real Name: Susan and Shane Hamwi
Nicknames: No known nicknames
Location: Fort Lauderdale, Florida
Date: November 8, 1983

Details: In November 1983, Susan Hamwi was found murdered in her Fort Lauderdale home. With her death, her infant daughter Shane died of neglect. The crime was so cold that police rushed to make an arrest and eventually tied John Purvis, a schizophrenic neighbor of Susan's, to the crime. John was convicted of both murders and sentenced to life in prison. John, however, swears to his innocence and begs that the case not be closed without finding Susan's real killer.
Suspects: John Purvis

Extra Notes: The case was featured as a part of the March 13, 1993 episode.
Results: Solved. After serving ten years for the murders, John Purvis was released after two men named Robert Beckett and Paul Serio were implicated in the crime after revealing that they had been hired by Susan's ex-husband, Paul Hamwi. Beckett was given immunity for testifying against Serio and Hamwi, who were both convicted of murder. He was later convicted of an unrelated murder.
Links:

---
Ad blocker interference detected!
Wikia is a free-to-use site that makes money from advertising. We have a modified experience for viewers using ad blockers

Wikia is not accessible if you've made further modifications. Remove the custom ad blocker rule(s) and the page will load as expected.