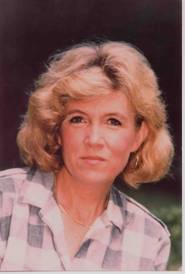 Real Name: Susan Mary Hurley Harrison
Nicknames: No Known Nicknames
Location: Ruxton, Maryland
Date: August 6, 1994

Occupation: Entrepreneur in selling hand crafted lamp shades
Date of Birth: March 2, 1942
Height: 5'6
Weight: 115 lbs.
Marital Status: Divorced
Characteristics: Unrevealed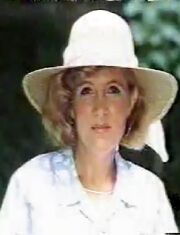 Details: Susan Hurley was a mother with two teenage sons when she met and married a man named Jim Harrison. Their relationship was rocky, full of heavy drinking and and frequent fights, but he blamed the fighting on her alleged manic depression. Her sons, Nick and Jon, dispute that claim, saying they hadn't seen any signs of it.
In January 1994, she left him to start her own buiness. Shortly after, she began seeing him again and the fighting continued. That August, Nick arrived at his mother's home one evening and found it open and empty. Both the brothers notified the police who began an investigation. Authorities immediately began a search for her missing car, a 1992 green Saab convertible, as it would provide clues to help find her. After three weeks the car was discovered at Reagan National Airport, formerly Washington National Airport approximately seventy miles south of her home. The keys were in the ignition, the gas tank was half full, and the battery was dead raising the question "Did Susan walk away from her life and family?" The police now had the missing car but little leads to go by and she was still missing. Jim took and failed a polygraph test, claiming it was flawed.
Suspects: The police have found no evidence of another person in the case. Suspicion remained with Jim who disputed and denied all the allegations. He passed away in 2007 at the age of 71.
Extra Notes: This case first aired on the November 8, 1996 episode.
Results: Unresolved. Two years later on November 29, 1996, her skeletal remains were found in a shallow grave by two hikers in a remote hunting area near Wolfsville, Maryland about fifty miles from her home. Dental records and two sapphire earrings confirmed her identity. With head injuries discovered on her skull, the State Medical Examiner ruled that she had been murdered, probably on the day she disappeared. Her family is convinced that Jim is responsible for her death, but charges were never filed.
Links:
---
Ad blocker interference detected!
Wikia is a free-to-use site that makes money from advertising. We have a modified experience for viewers using ad blockers

Wikia is not accessible if you've made further modifications. Remove the custom ad blocker rule(s) and the page will load as expected.