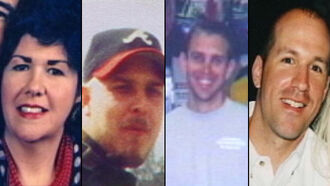 Real Name: Brian Lucas, Scott Ponder, Beverly Guy, and Chris Sherbert
Nicknames: 'Shubie' (Sherbert),
Location: Chesnee, South Carolina
Date: November 6, 2003

Details: At around 2:45 pm on November 6, 2003, an unidentified person entered the Superbike Motorsports store in Chesnee, South Carolina, and executed all four employees: Brian Lucas, Scott Ponder, his mother, Beverly Guy, and Chris Sherbert. A person of interest was seen by the store around the time of the murders who has never been identified. It is unknown if that person was actually involved or if he may have witnessed something.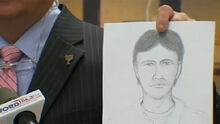 Suspects: The person of interest was described as around 6'0", between 175 and 200 pounds, with dark brown and feathered hair.
Extra Notes: This case was uploaded to the Unsolved Mysteries website on September 12, 2014. The person interviewed in the video is Brian's mother, Lorraine Lucas.

Results: Solved. In August 2016, a young couple, Charles Carver and Kala Brown, vanished after going to work for a convicted sex offender named Todd Kohlhepp. In November 2016, Kala was discovered alive on Kohlhepp's property; Charles was found deceased nearby.
On November 5, 2016, Kohlhepp confessed to the Superbike Motorsports Murders. He claimed that he had tried to return a bike there before, but the employees had made fun of him. According to Sheriff Chuck Wright, Kohlhepp gave details in his confession that only the killer would have known.
After his confession, Kohlhepp was charged with the four murders, along with the kidnapping of Kala Brown, the murder of Charles Carver, and the murders of Johnny and Meagan Cox. In May 2017, he pleaded guilty to the murder, kidnapping, and sexual assault charges. He was given several consecutive life sentences without the possibility of parole.
Links:
---
Ad blocker interference detected!
Wikia is a free-to-use site that makes money from advertising. We have a modified experience for viewers using ad blockers

Wikia is not accessible if you've made further modifications. Remove the custom ad blocker rule(s) and the page will load as expected.