Ad blocker interference detected!
Wikia is a free-to-use site that makes money from advertising. We have a modified experience for viewers using ad blockers

Wikia is not accessible if you've made further modifications. Remove the custom ad blocker rule(s) and the page will load as expected.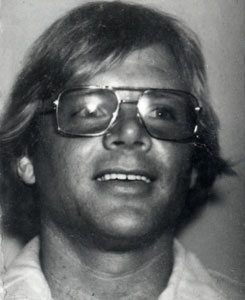 Real Name: Stephen Leslie Wilson
Aliases: John Hardin, John Hardy, John Stephen Harden, Michael Eisenberg, Glenn Moyer.
Wanted For: Murder
Missing Since: August 3, 1984

Details: Steve Wilson worked as a handyman on a ranch in California, later getting involved with a woman named Callie Thornburgh of Olancha, California. They later married, but Callie was often a victim of abuse and harassment. When she dared to leave him and the marriage, he lashed out and killed her father, Bill Thornburgh, on May 29, 1979. He was sentenced of the crime and sent to prison, but on August 8, 1984, he escaped. Two months later, he called prison guards to boast of his successful escape, proclaiming he will never be caught. Police know his arrogance and contempt for the law and human life demands his return to jail. While he is on the run, Callie is convinced she will never be safe.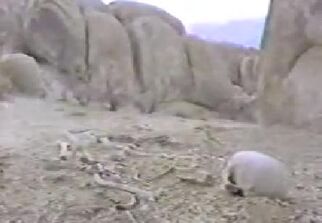 Extra Notes: This case first aired on the January 30, 1991 episode.
Results: Solved. In 1992, a woman watched the broadcast and was shocked to find her boyfriend, Glenn Moyer, looked like Steve Wilson. After Wilson saw his face on TV, he fled. His girlfriend contacted the FBI and told Wilson of his alias. Wilson, meanwhile, had fled to London, England. The FBI contacted the British authorities, where they tracked Moyer down to a hotel. Moyer was subsequently arrested and positively identified as Stephen Leslie Wilson. Wilson was extradited to the USA and now serving a life imprisonment for the murder of Bill Thornburgh.
Links:
---