Real Name: Stephanie Booker
Case: Reckless Driving
Location: Lewisville, Texas
Date: June 17, 1995

Details: On June 17, 1995, Stephanie Booker and her two friends, Sabra Scott and Kim Colvin, spent the day swimming and sailing on Lake Lewisville, twenty miles north of Dallas. After dinner that night, they went out for one last moment in their boat when a single engine Mercury cruiser speedboat crashed over them, its propeller slashing Stephanie's face. The offenders looked back at them, but they made no attempts to help or stand up for their responsibilities. They instead fled the scene. Stephanie was badly mutilated by the reckless driving and had problems breathing. Her friends suffered minor injuries. It took her twelve reconstructive surgeries to repair the damage to her face. She lost some of her nerves and teeth and can't smell or taste very well. Her memory and concentration is not as good as it was before the incident. The police meanwhile began a search for the people in the speedboat. Witnesses who saw the collision report that they hurriedly loaded their craft and fled the area. The police have been contacted by a person who knows the guilty culprits, but they have no idea to their identities. Although her wounds have healed, Stephanie won't be fully recovered until her attackers are brought to justice.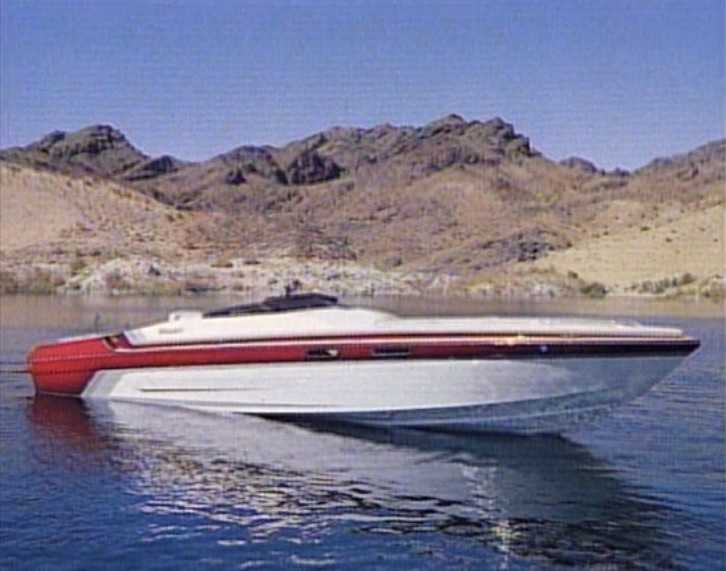 Extra Notes: This case first aired on the November 15, 1996 episode.
Results: Unresolved. Several witnesses have since stated that athlete Dennis Rodman may have been involved in the incident. He owned a boat identical to that of the suspects'. Some witnesses reported that he was on the lake the same day that the incident occurred. Another witness claimed that he virtually confessed that his boat was the one that struck Stephanie, although he was not driving it. However, in 2002, an eerily similar speedboat hit-and-run happened on Lake Buchanan in Central Texas, killing one person and injuring two others. Eight years later, the assailant, Travis Aaron Marburger, was arrested in Burnet County and charged with manslaughter. It is unknown if either of these men are responsible. No one has been charged in the case.
Links:
---
Ad blocker interference detected!
Wikia is a free-to-use site that makes money from advertising. We have a modified experience for viewers using ad blockers

Wikia is not accessible if you've made further modifications. Remove the custom ad blocker rule(s) and the page will load as expected.