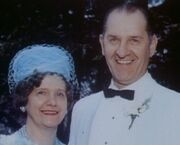 Real Name: Stanley Gryziec
Nicknames: No Known Nicknames
Location: Rome, New York
Date: November 6, 1976
Details: Stanley Gryziec lived with his wife, Esther, at their home in Rome, New York. One night, two unidentified men broke into their house. According to Esther, they began looking around, eventually killed Stanley, and left. It was determined that only two bottles of beer were missing in the entire house. Police claimed that Stanley was stabbed to death, while his son found a shell casing in the house. A second autopsy revealed that he was indeed shot to death, and his family suspected a coverup. Two years later, Esther passed away.
It wasn't until 1989 when new leads came up in the case. A witness came forward saying that he knew who killed Stanley. The man had asked the witness to break into the house, which he said he had refused to do. The case was soon reactivated and another new witness was found.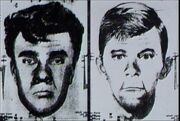 The Gryziecs' neighbor, Amy Scott, claimed to have seen the two men several times before the murder. Two other witnesses also came forward claiming to have seen them in the days preceding the murder. Police learned that Stanley's brother owned the liquor license for the bar that they were reported at. They have never been identified and Stanley's murder remains unsolved.
Suspects: Stanley's family speculates he may have known too much about unsavory activities taking place at a local bar formerly owned by his deceased brother. Police have composites of the two unidentified men.
Extra Notes: This case first aired on the October 10, 1990 episode.
Results: Unsolved
Links:

---
Ad blocker interference detected!
Wikia is a free-to-use site that makes money from advertising. We have a modified experience for viewers using ad blockers

Wikia is not accessible if you've made further modifications. Remove the custom ad blocker rule(s) and the page will load as expected.