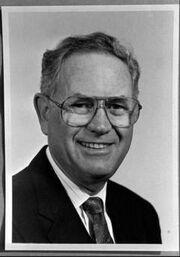 Real Name: Sidney J. Reso
Nicknames: No known nicknames
Location: New York City, New York
Date: April 29, 1992

Details: On April 29, 1992, president of Exxon company Sidney J. Reso was abducted by unknown assailants in front of his home. Authorities had few clues in the baffling crime, until psychic Elizabeth Joyce had a vision about the abduction, and called the police. She said a woman pretended that she was hurt, and that when Sidney went to help her, he was kidnapped by a man who forced him into a van. She said that she later had a vision of Sidney being stuffed in a trunk and a shallow grave being dug between two pine trees off a highway.
Suspects: Elizabeth saw a blonde haired woman in a jogging suit running behind the car, falling and screaming for help. Sidney then got out of his car to help the woman and was taken at gunpoint by a man from behind the bushes who forced him into a van.
Extra Notes: The case was featured as a part of the April 16, 1999 episode, about the psychic who helped solve this case, Elizabeth Joyce. This case was also featured on Unusual Suspects.
Results: Solved. Sidney Reso's body was later found exactly where Elizabeth claimed it would be. Elizabeth claimed that her information helped catch Sidney's killers, Irene and Arthur Seale, who are both serving time in prison.
Links:
---
Ad blocker interference detected!
Wikia is a free-to-use site that makes money from advertising. We have a modified experience for viewers using ad blockers

Wikia is not accessible if you've made further modifications. Remove the custom ad blocker rule(s) and the page will load as expected.