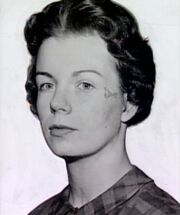 Real Name: Sharon Kinne
Aliases: None Known
Wanted For: Murder
Missing Since: 1969

Case
Details: In March 1960, Sharon Kinne called the police in Independence, Missouri to report the murder of her husband. She claimed that her daughter was playing with her husband's revolver when it went off and shot him in the head. The case was ruled an accident, but Kinne did not act the role of a grieving wife, she purchased a flashy sports car with her husband's insurance and took up with a married man named Walter Jones.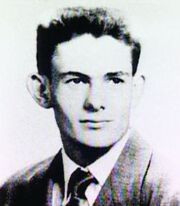 Sharon eventually claimed she was pregnant, but Jones would not marry her as he was already married. Sharon retaliated by killing his wife. During that investigation, the police also reopened the case on her husband, and after Sharon escaped getting convicted on that case, she was tried for the murder of her husband. After three trials, Sharon was scheduled for a fourth trial in October 1964, but she could not stay out of trouble. She wrote a series of bad checks and vanished for Mexico in September 1964. While in Mexico, she shot and killed her lover, Francisco Ordonoz, before getting turned over to the Mexican police. Despite her plea of self-defense, she was convicted of Francisco's murder. The gun used in the Patricia Jones murder was recovered, and Kinne received an extra thirteen years to her sentence after trying to appeal her conviction. Complaining constantly about the state of the Ixtapalapa Women's Prison, she somehow escaped on December 7, 1969. Her whereabouts are unknown. Some rumors that she never turned up again is that she's actually deceased, but this has yet to be confirmed. Sharon is 5'7" and 125 pounds with gray eyes, blond hair and would now be 76 years old.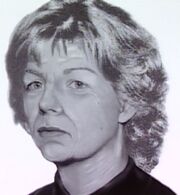 Extra Notes: This case first aired on the May 29, 1998 episode.
Sharon Kinne was also profiled on the series Deadly Women and A Crime to Remember.
Results: Wanted
Links:
---
Ad blocker interference detected!
Wikia is a free-to-use site that makes money from advertising. We have a modified experience for viewers using ad blockers

Wikia is not accessible if you've made further modifications. Remove the custom ad blocker rule(s) and the page will load as expected.