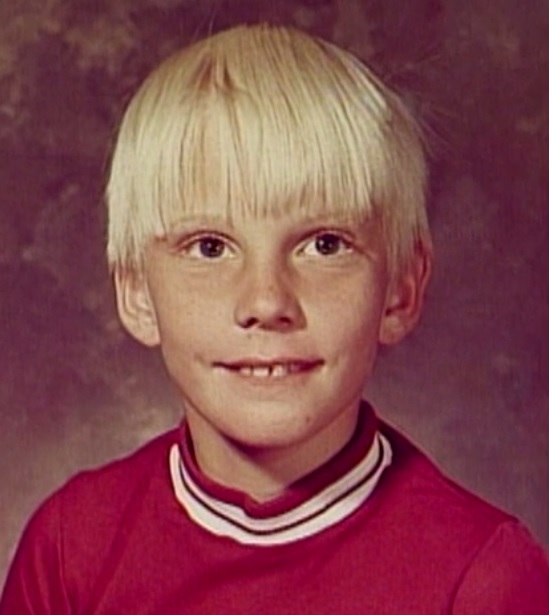 Real Names: Scott Johnson and Peter Hill
Nicknames: No Known Nicknames
Location: Bullhead City, Arizona
Date: April 3, 1974

Details: In 1974, seven-year-old Scott Johnson and Peter Hill (a friend of Scott whose name was not mentioned in the broadcast), were found dead, burned to death in an abandoned powder magazine near his home where he liked to hang out with his friends. The authorities ruled the death an accident, ignoring sightings of two men loitering near the location before the fire. Scott's mother soon began an eighteen year search for answers into the death of her son. She was able to get a firefighter who was at the scene of the fire to convince police that the deaths were homicides and she also located several witness to the possible murders, and in 1989, a new police detective was able to get the case to be reopened as a homicide. However, much of the evidence from the deaths have been lost or destroyed, leaving police with little to go on unless a new witness comes forward.
Suspects: One theory is that the shed might have been as a meeting place for a drug drop and that Scott and his friend saw this incident transpire, resulting in their murders. This is unconfirmed. A man imprisoned in the state of Nevada was indicated to be the killer of Scott Johnson by a fellow inmate, Dale Meador. The inmate has been questioned, but no charges have ever been filed against this person. A couple who reported the fire to police backed up Dale's story, claiming that two unidentified men were seen around the shack when it was set on fire.
Extra Notes: This segment originally aired on the May 20, 1992 episode of Unsolved Mysteries. For unknown reasons, Scott's friend who also died in the fire's name was not mentioned in the broadcast, but was identified in news articles as six year old Peter Hill.
Results: Unsolved
Links:

---
Ad blocker interference detected!
Wikia is a free-to-use site that makes money from advertising. We have a modified experience for viewers using ad blockers

Wikia is not accessible if you've made further modifications. Remove the custom ad blocker rule(s) and the page will load as expected.