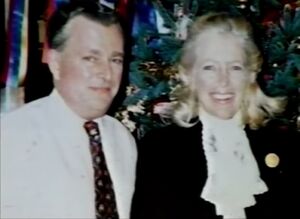 Real Name: Scott Hill
Case: Lost Heir/Husband
Date: January 2, 1990
Location: Great Barrington, Massachusetts

Details: Scott Hill is the grandson of the founder of Hoover vacuum cleaners. At the age of 51, he mysteriously vanished three days after sending a letter to his family telling them he wouldn't be returning home from a visit to his mother, likely due to his financial problems. Scott is unaware that he is an heir to a $750,000 fortune, left by his mother, who died a year after Scott vanished.

His family has been searching for him ever since. He had flown from New York City after visiting his mother to Chicago and then to Seattle, WA. If he is not found, his family will not be able to touch the money for seven years.
Suspects: None
Extra Notes: The case was featured as a part of the February 24, 1993 episode.
Results: Solved. Scott Hill has been found in Idaho shortly after the broadcast and reunited with his family.
Links: None
---
Ad blocker interference detected!
Wikia is a free-to-use site that makes money from advertising. We have a modified experience for viewers using ad blockers

Wikia is not accessible if you've made further modifications. Remove the custom ad blocker rule(s) and the page will load as expected.