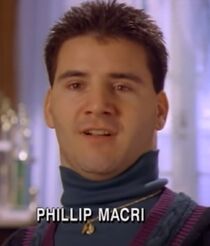 Real Name: Unknown
Case: Lost Rescuer
Location: Virginia Beach, Virginia
Date: August 28, 1987

Details: In August 1987, star high school basketball player Philip Macri of New Castle, Pennsylvania was in Virginia Beach, Virginia, for a softball tournament when he went to the beach. When he dove into the water, he was hit by a wave and broke his neck almost instantly. Phillip thought he was going to drown, when an unknown woman pulled him out of the water. The woman took Phillip to a lifeguard who called for an ambulance. With all attention on Phillip, the woman left the scene without giving her name.
Phillip's parents rushed to a hospital in Virginia Beach where they learned that Phillip was paralyzed. Phillip remained in the hospital for weeks as doctors worked to keep him from full paralysis. Unfortunately, despite treatment, Phillip remains paralyzed from the waist down. As a result, he has had to change his aspirations in life; he went to Westminster College and is now a radio sports broadcaster and play-by-play announcer. Phillip has been able to accomplish many of the new goals that he has set for himself, except for one: finding the woman who saved his life in Virginia Beach.

Extra Notes: This segment was featured as part of the February 17, 1993 episode.
Results: Solved. Forty-three-year-old Linda Potts of Lorain, Ohio, called the telecenter and identified herself as the woman who saved Phillip; coincidentally, the two live less than sixty miles away from each other. On March 27, 1993, Linda was reunited with Phillip and his family; they have been close friends since.
Phillip's mother, Dorothy Macri, passed away in 2009.
Links:
---
Ad blocker interference detected!
Wikia is a free-to-use site that makes money from advertising. We have a modified experience for viewers using ad blockers

Wikia is not accessible if you've made further modifications. Remove the custom ad blocker rule(s) and the page will load as expected.