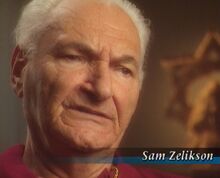 Real Name: Sam Zelikson
Case: Miracles
Date: 1991
Location: New York City, New York

Details: In 1991, Sam Zelikson was walking across a street in New York City when he was hit by a car. Miraculously, Sam survived the accident. While in the hospital, Sam claimed he saw the apparition of his son, Barry, who had died a few years earlier. Sam claimed that at the time he saw Barry, his roommate at the hospital was talking about the lottery. Sam believed that it was a sign that he should try to win the lottery.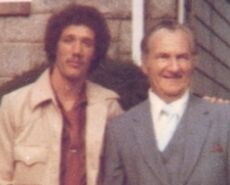 After he left the hospital, he put in several numbers that had to do with himself and his family, including the year that Sam left a concentration camp, the year that he came to America, the age of his one daughter, how many years he and his wife have been married, among others. Amazingly, Sam, along with eight other people, won the lottery that night, and Sam believed that it was a miracle thanks to his deceased son.
Extra Notes: The case was featured as a part of the October 25, 1996 episode.
Results: Unsolved - Sadly, Janice Zelikson, Sam's wife died in 2011.
Links:
---
Ad blocker interference detected!
Wikia is a free-to-use site that makes money from advertising. We have a modified experience for viewers using ad blockers

Wikia is not accessible if you've made further modifications. Remove the custom ad blocker rule(s) and the page will load as expected.