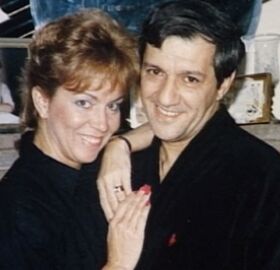 Real Name: Salvatore P. Spinnato
Aliases: Sal Oliverio
Wanted For: Fraud, Kidnapping, Attempted Murder
Missing Since: January 1997

Details: Baltimore, Maryland resident Elizabeth "Beth" Smith met a man named Sal Oliverio, and was soon married to him. She later learned that he was a fifty four year old con man named Salvatore Spinnato, and decided to divorce him. On July 3, 1996, Spinnato kidnapped Beth's new boyfriend, Lynn R. Hogg, and Salvatore, along with an accomplice named Paul Homer Shaffer, and took him to an abandoned house. They then began attacking him and telling him to stop seeing Beth. They shocked Lynn with an electrical device, and then left him to die. Lynn survived the attack and called the police. Shaffer and Spinnato were soon arrested, but Spinnato vanished in January of 1997, not long before the trial began. He has been on the run ever since.
Extra Notes: The case was featured as a part of the May 16, 1997 episode.
Results: Captured. Spinnato was arrested on August 26, just a few months after the story first aired. Spinnato and Shaffer were both found guilty of kidnapping, assault, and false imprisonment in 1998. Spinnato was sentenced to thirty-five years in prison and Shaffer was sentenced to twenty years in prison.
Links:

---
Ad blocker interference detected!
Wikia is a free-to-use site that makes money from advertising. We have a modified experience for viewers using ad blockers

Wikia is not accessible if you've made further modifications. Remove the custom ad blocker rule(s) and the page will load as expected.