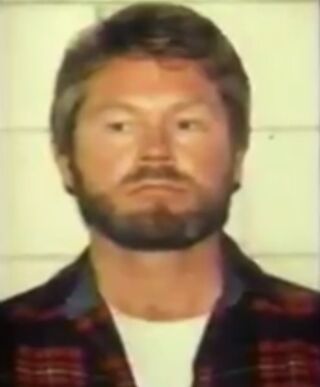 Real Name: Ronald Rushton
Aliases: Ron Rushton
Wanted For: Fraud and Escape
Missing Since: November 10, 1988

Details: Ron Rushton is wanted for swindling homeowners via a fraudulent real estate firm that would acquire title and supposedly retire the full mortgage for participants. One participant in the scheme was interviewed by Unsolved Mysteries, where she sought Rushton's services after medical issues limited her ability to work and make mortgage payments. Some time afterwards, her house was repossessed as Rushton never paid one penny to her creditor. Rushton was eventually captured in Reno, Nevada, but escaped from a minimum security prison in 1988.
Extra Notes: This case first aired on the April 26, 1989 episode.
Results: Captured. In San Francisco, Rushton was arrested and taken to San Diego, where he stood trial for fraud and escape. He was sentenced to 110 years imprisonment. In addition, using records from his scam operation, Rushton was ordered to make restitution to all whom he had swindled. However, due to his low savings and limited means of legal income, the restitution is ongoing and seems unlikely it will be repaid in full.
Links:

---
Ad blocker interference detected!
Wikia is a free-to-use site that makes money from advertising. We have a modified experience for viewers using ad blockers

Wikia is not accessible if you've made further modifications. Remove the custom ad blocker rule(s) and the page will load as expected.