Ad blocker interference detected!
Wikia is a free-to-use site that makes money from advertising. We have a modified experience for viewers using ad blockers

Wikia is not accessible if you've made further modifications. Remove the custom ad blocker rule(s) and the page will load as expected.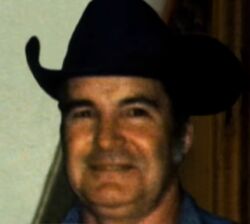 Real Name: Robert Weeks
Aliases: Robert Smith, Charles Stolzenburg
Wanted For: Murder
Missing: 1986
Details: Robert Weeks has been connected to the disappearances of Cynthia Jabour, Carol Ann Riley and Patricia Weeks, three women who each vanished after dining with him and indicating they intended to end the relationship, except in Patricia's case. She was filing for a divorce when she vanished in June 1968. Cynthia disappeared in October 5, 1980, and Carol Ann in April 5, 1986.

No trace of these women has ever been found and it is believed Weeks may have something to do with their disappearances. The police have turned the heat up on this man and are trying to bring him to justice. Another victim James "Jim" Anthony Shaw, Weeks former buisness partner disappeared in 1971. Their bodies are believed to be buried in collapsed mineshafts between Las Vegas and San Diego.
Extra Notes: This episode was on Special#2 which aired May 25, 1987.
Results: Captured. Weeks was captured after being identified by co-workers in Tucson, Arizona the day after the broadcast. He was charged in the first-degree murders of Patricia Weeks and Cynthia Jabour and sentenced to life in prison. He was questioned in Carol Ann Riley's and Shaw's cases, but it's unclear if he has been charged in their presumed murders. He died in prison in Nevada in 1996.
Links:
---