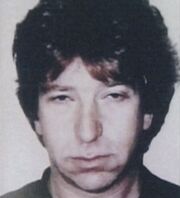 Real Name: Richard Vallee
Aliases: Guy Turner
Wanted For: Murder
Missing Since: June 5, 1997
Details: Rick Vallee, a high ranking member of the Hell's Angels, is wanted by the US Marshals for the murder of thirty-one-year-old Lee Carter Jr., a Champlain, New York government informant. Vallee had asked Carter if he could use his home as a safe house. It was alleged that Vallee and his gang had plans to smuggle 54 kilos of cocaine from the United States into Canada. Carter reported the drug activity to the police and started his job as an informant. The deal was thwarted and Vallee was charged with conspiracy to import cocaine.
Carter was scheduled to testify against Vallee about his plan to export record quantities of cocaine from the US to Canada. However, he was murdered on July 28, 1993 when a bomb Vallee placed in Carter's Porsche exploded. The drug charges against Vallee were dropped. Two years later, an arrest warrant was placed out for Vallee for murder; he was also charged with selling over 300 kilograms of cocaine. He also became a suspect in several other car bombings of biker gangs and enemies. Investigators believe that it was his job to kill anyone who double crossed members of his gang.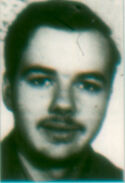 Vallee was finally arrested in Canada in 1997. While awaiting an extradition hearing, his jaw was broken in a jailhouse fight. He was sent to St. Luc's Hospital in Montreal where two guards watched him constantly. On June 5, 1997, he went to the shower room with one of the guards. As they entered the room, an accomplice held a gun to the guard and Vallee was able to escape. They were last seen speeding away from the hospital on a motorcycle. Vallee is considered armed and dangerous.
Extra Notes: This case first aired on the May 4, 1999 episode.
Results: Captured. In April of 2003, Vallee was picked up on a drunk driving charge in Montreal, Quebec under the alias of Guy Turner. When they ran his fingerprints through a database, it identified him as Vallee and he was arrested. He was extradited back to the United States in November of 2006, was convicted of Lee's murder and was sentenced to life in prison without the possibility of parole.
Links:
---