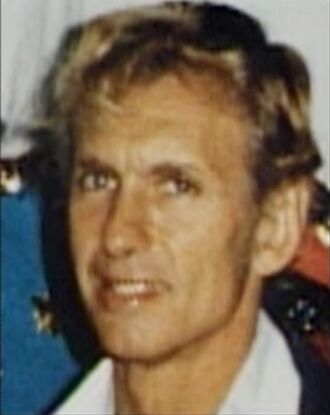 Real Name: Richard Minns
Aliases: No Known Aliases
Wanted For: Attempted Murder
Missing Since: 1982
Details: Back in the Seventies, Richard Minns was a tycoon with a young girlfriend, Barbra Piotrowski. They were a glamorous presence on the Houston social scene. Minns was a charismatic, youthful-looking health club tycoon when they met on a Colorado ski slope. Piotrowski was a bright and beautiful California pre-med student and part-time model 24 years his junior, but their realtionship was cut short. Seven months after Piotrowski broke up with Minns in 1980, she was shot four times in the back while parked in a Houston lot. Four men including a private detective, who were hired by Minns to tap her phone and harass her after they broke up, were later imprisoned for conspiracy to commit murder. Mimms is wanted for the attempted murder of Piotrowski. The injuries she suffered left her bound to a wheelchair. Fearful for her life after the shooting, Piotrowski had a new identity and changed her name to Janni Smith.
Extra Notes: The case served as the inspiration for a movie based on the case. The case was featured as a part of the March 18, 1992 episode.
Results: Unresolved. Richard Minns, 64, was arrested at the Dallas-Fort Worth International Airport on suspicion of obtaining several passports with fraudulent information and names. He received a four month sentence and fined $100,000.  
Minns has never been charged in the attempted murder of Piotrowski although police have said they believe he was involved. Piotrowski did win a $58-million dollar civil judgment against Minns and others for the attempted murder.

Links:
Victoria Advocate Newspaper Article from November 15, 1994 Concerning Minn's Sentencing
---