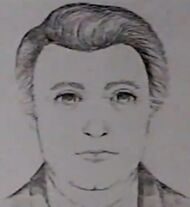 Real Name: Unknown
Aliases: Richard Condia
Wanted For: Fraud
Missing Since: February 1992
Details: Fidelity National Medical Supply Inc. was a company based in Oklahoma City, Oklahoma, that placed several advertisements in newspapers across the country, looking for investors. The company offered potential investors to come to their headquarters to see the company in operation.
"Robert Jones" was a potential investor that came to the headquarters in Oklahoma City. On January 24, 1992, he was driven to the company offices in a limousine provided by the company. He wanted to see the operation first-hand before making an investment. Beforehand, he had checked with the Better Business Bureau in Oklahoma City and a national credit firm about the company. Neither had received any complaints or found any evidence that there was something wrong with the company.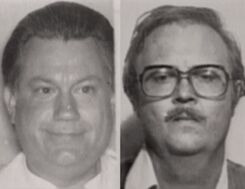 Fidelity appeared to be busy, with orders coming in and workers taking inventory. The warehouse was also filled with boxes, apparently awaiting delivery. Robert was impressed and agreed to invest with the company. He purchased a distributorship for $54,000, his life savings. He was one of more than 300 people who had made investments totaling $1.2 million.
The IRS became suspicious; on February 17, 1992, agents fro the FBI, IRS, and Oklahoma City police made a surprise raid on Fidelity National Medical Supply. Inside the warehouse, they found that all of the boxes were empty. There was no evidence that the company had ever purchased, received, or shipped any medical supplies.
The masterminds behind the operation had vanished before investigators arrived. The leader of the operation was believed to be a man calling himself "Richard Condia" which may actually be an alias. Two other key figures are believed to be: Harold Frederick Krueger and Thomas Alfred Flanagan. Their whereabouts remain unknown.
Extra Notes: This case first aired on the April 8, 1992 episode.
Results: Captured. Krueger was arrested in San Antonio, Texas, weeks before the story aired. In August 1992, Flanagan was arrested in Atlanta, Georgia, thanks to viewers tips. Both were convicted of mail fraud, wire fraud, and conspiracy and were sentenced to nine years in prison. They both have since been released. It is now believed that Flanagan and Krueger had made up Condia.
Links:
---
Ad blocker interference detected!
Wikia is a free-to-use site that makes money from advertising. We have a modified experience for viewers using ad blockers

Wikia is not accessible if you've made further modifications. Remove the custom ad blocker rule(s) and the page will load as expected.