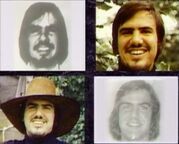 Real Name: Richard Bocklage
Aliases: None Known
Wanted For: Murder
Missing Since: September 1980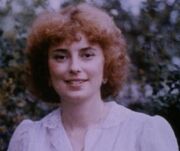 Details: Richard Bocklage is a pharmacy student wanted for the murder of his girlfriend, Tanya Kopric in Kansas City, Missouri, on September 18, 1980. Bockledge had recently been kicked out of college while trying to become a pharmacist due to poor grades and lack of attendance. Bocklage tried to get back into pharmacy school first by attempting to attend classes without being enrolled, then by appealing to the admissions committee. After the committee unanimously denied him re-entry, he took out his anger on Tanya by killing her by shooting her three times in the face with a .45 automatic pistol while she sat in her car. He sent a letter to the Kopric family telling that Tanya had been executed. Bocklage's car was found in Thompson, Manitoba, Canada six days after the murder - 900 miles away. He was last seen by two area residents. He has never been found.
Extra Notes: This case first aired on the April 3, 1991 episode. America's Most Wanted also profiled this case in 2001.
Results: Wanted
Links:
---
Ad blocker interference detected!
Wikia is a free-to-use site that makes money from advertising. We have a modified experience for viewers using ad blockers

Wikia is not accessible if you've made further modifications. Remove the custom ad blocker rule(s) and the page will load as expected.