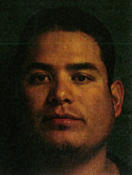 Real Name: Ricardo Villanueva Cordova
Aliases: No known aliases
Wanted For: Murder
Missing Since: June 18, 2013

Details: Thirty-three-year-old Ricardo Villanueva Cordova is wanted for the murder of twenty-seven-year-old Michael S. Sanchez on June 18, 2013, in Albuquerque, New Mexico. On June 18, Michael was pumping gas at a local gas station when Cordova approached him and began chasing him. Cordova caught up to him and stabbed him twenty seven times. Tragically, he died at the hospital a few hours later. Authorities determined that Cordova was his neighbor and learned that they had a dispute over a dog, which is believed to have been the motive for the killing. Cordova is 6'0", 220 pounds, and was driving a 1997 Maroon and Beige pickup truck at the time of the murder. He is believed to be in Mexico.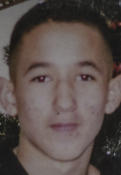 Extra Notes: This case was uploaded to the Unsolved Mysteries website on November 14, 2014. The person interviewed in the video is Michael's brother, Isaac.
Results: Wanted
Links:
---
Ad blocker interference detected!
Wikia is a free-to-use site that makes money from advertising. We have a modified experience for viewers using ad blockers

Wikia is not accessible if you've made further modifications. Remove the custom ad blocker rule(s) and the page will load as expected.