Real Name: Reginald Joseph DePalma
Aliases: Reggie DePalma
Wanted For: Child Molestation
Missing Since: 1983
Details:
Reggie DePalma was a Danbury, Connecticut fire-fighter and once a respected pillar of the community. In 1981, he ran a local Explorer's Post for the youth of his community, but gradually it came to light that the supposedly fun outing was actually a cover for DePalma to rape several of the young girls with the help of his girlfriend, Bonnie. The girls that had been raped by DePalma got together in a group and decided to tell their parents, who called the police. When the truth came out from the girls, DePalma was arrested by police and his girlfriend was questioned by police. She pled guilty to risking injury to a minor and was given a five year sentence.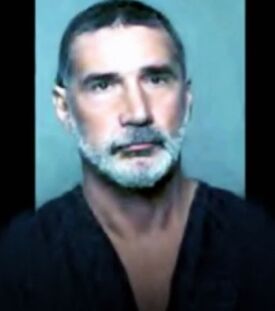 One year after the arrest, DePalma went on trial for the rapes. Five days later, he went to New Haven, Connecticut, to visit his sick mother and disappeared. The trial went on without him, and on October 25, 1983, he was convicted on all charges and sentenced in absentia to twenty years in prison. However, he remains at large and has never served a day of his sentence.
Extra Notes: This segment originally ran May 19, 1993.
Results: Captured. In the summer of 2000, DePalma was arrested in Florida. DePalma was using the alias Lawrence Matteo. He was taken back to Connecticut and was released in 2014. As of January 2015, he is a registered sex offender in the state of Connecticut.
Links:
---
Ad blocker interference detected!
Wikia is a free-to-use site that makes money from advertising. We have a modified experience for viewers using ad blockers

Wikia is not accessible if you've made further modifications. Remove the custom ad blocker rule(s) and the page will load as expected.