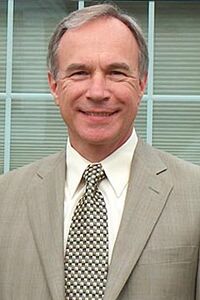 Real Name: Ray Frank Gricar
Nicknames: No known nicknames
Location: Bellefonte, Pennsylvania
Date: April 15, 2005

Occupation: Centre County District Attorney
Date of Birth: October 9, 1945
Height: 6'0"
Weight: 172 pounds
Marital Status: Single
Characteristics: Caucasian male, Graying brown hair, blue eyes,

Details: District Attorney Ray Gricar vanished on April 15, 2005, after calling his girlfriend while driving through Brush Valley in Pennsylvania, and twelve hours later, she reported him missing. Gricar's car was discovered the next day in an antique store parking lot near a river. Three months later, Ray's missing laptop computer was discovered in the Susquehanna River near where his car was found. No evidence has ever been found to determine what has happened to Ray and his case remains unsolved.
Suspects: None known
Extra Notes: The case has appeared on the show Haunting Evidence and the Investigation Discovery show, Disappeared. Ray himself has briefly appeared in an episode of the The FBI Files.
Results: Unsolved. In July 2011, Ray was declared legally dead, but he has never been found. The day after he was legally declared dead, a man refusing to give his name was arrested in Utah. The man looked very similar to Gricar but was determined not to be the missing man after comparing fingerprints of the two men. In November 2011, his case was brought back into the spotlight due to a recent child sexual abuse scandal at Penn State University against Jerry Sandusky.
Links:
---
Ad blocker interference detected!
Wikia is a free-to-use site that makes money from advertising. We have a modified experience for viewers using ad blockers

Wikia is not accessible if you've made further modifications. Remove the custom ad blocker rule(s) and the page will load as expected.