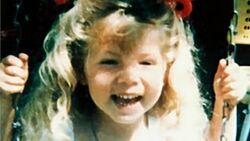 Real Name: Rachael Marie Runyan
Nicknames: No known nicknames
Location: Sunset, Utah
Date: August 26, 1982
Details: Three-year-old Rachael Runyan was abducted from the city playground behind her home in Sunset, Utah on August 26, 1982 by a black man driving a blue midsize car. Twenty-one days later, her naked body was found hog tired in a creek off a dirt road in Morgan County. Years later, a disturbing message was found in a bathroom of a local business. The author claimed responsibility and suggested that the murder was part of a Satanic ritual or cult. Police believe that Rachael may have been videotaped in a "snuff film" and that she was molested, abused, tortured, and murdered in it. Her murder remains unsolved.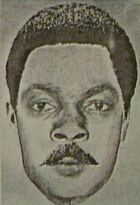 Suspects: The police are searching for a black male, six foot tall with a slender build, between 25-35 years of age.
Extra Notes: This case first aired on the November 8, 1989 episode. There is a $53,000 reward leading to the arrest and conviction of Rachael's killer.
Rachael's mother also uploaded a video to the Unsolved Mysteries website.
Results: Unresolved. A former inmate living in New Mexico has become the prime suspect in Rachael's murder, but police do not have enough evidence to bring charges against him. He has not been publicly identified.
Links:
---