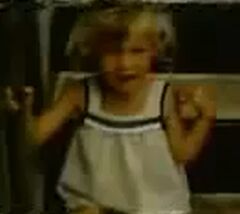 Real Name: Rachael Marie Runyan
Nicknames: No Known Nicknames
Location: Sunset, Utah
Date: August 26, 1982
Details: Three-year-old Rachael Runyan was abducted from the city playground near her home in Sunset, Utah on August 26, 1982 by a black man driving a blue midsize car. Twenty-one days later, her body was found dumped in a creek off of a dirt road in Morgan County. Years later, a disturbing message was found in a bathroom of a market. The author claimed responsibility and suggested that the murder was part of a Satanic ritual or cult. Police believe that Rachel may have been videotaped in a "snuff film" and that she was molested, abused, tortured, and murdered in the film. Her murder remains unsolved.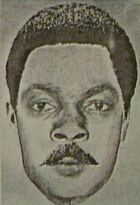 Suspects: The police are searching for a six foot tall man with a slender build, between 25-35 years of age.
Extra Notes: This segment originally aired on the November 8, 1989 episode of Unsolved Mysteries.
There is a $53,000 reward leading to the arrest and conviction of Rachael Runyon's killer.
Results: Unresolved. A former inmate living in New Mexico has become the prime suspect in the abduction/killing, but police do not have enough evidence to bring charges against him. The suspect has not been publicly identified.
Links: None
---