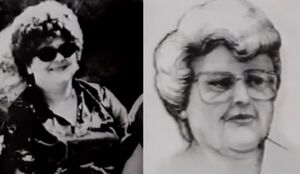 Real Name: Phyllis Strub
Aliases: None known
Wanted For: Embezzlement
Missing Since: November 17, 1980

Details:
A Cincinnati woman named Phyllis Strub managed a credit union for a large Hilton hotel in the city. She was a trusted employee at the union, and had worked there since 1967 as a treasurer and teller. There seemed to be no reason that any would suspect her of any wrongdoing until July 16, 1980, when a federal auditor was waiting at the credit union when she returned from a family vacation. She claimed that because of it, she was not prepared for the auditor, and needed more time to get the paperwork together. The auditor worked for days but kept coming up $250,000 short. Phyllis claimed that she had to go put a deposit in the bank, but she never returned and was never seen again. Earl, her husband, assumed that his wife had stayed at the hotel that night, but the next day, he met with her boss and the auditor and found that she was missing along with the money. Her family, friends, and the employees were shocked that she would embezzle it.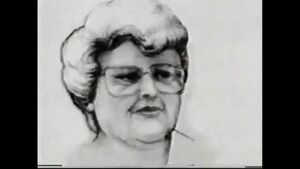 Phyllis was able to get ahead of the law, but she was driving the family car and had the family credit cards, and Earl made a map and tracked her movements across the country. Over seven months, she covered 22,000 miles, a third of the US, winding down from Ohio to the Gulf of Mexico. The last time she was seen was on November 17, 1980, hitching a ride on a tanker truck to New Orleans, after her car broke down in Baton Rouge. Ironically, she told the repairman that she didn't have a penny to pay for it. Her family misses her and just wants her to come home and meet her seven grandchildren, even though she is wanted by the FBI and may have to spend time in prison. Even after fourteen years, Earl still loves his wife. Interestingly, there is no evidence that any of the money that she embezzled was ever used by her. She is still wanted by authorities.
Extra Notes: This case first aired on the October 14, 1994 episode.
Results: Solved. Phyllis was arrested in New Orleans in late 1994 because she was using her Social Security number to get money to help with her cancer, and agreed to plead guilty to making a false statement and was able to get the other 27 charges dropped. She was sentenced to 41 months in prison, but because she was ill with cancer, prosecutors allowed her to spend her remaining time with her family, and she passed away in 1995.
Links: None
---
Ad blocker interference detected!
Wikia is a free-to-use site that makes money from advertising. We have a modified experience for viewers using ad blockers

Wikia is not accessible if you've made further modifications. Remove the custom ad blocker rule(s) and the page will load as expected.