Real Name: Patrick Sean Kelly
Nicknames: No known nicknames
Location: Tijuana, Mexico
Date: May 5, 1996
Details: Patrick Kelly was a film student at the University of Southern California when he mysteriously died. No one knows what he was doing in Tijuana, Mexico, but on May 5, 1996, a motorcyclist ran down and accidentally killed him. His unclaimed body was later misidentified by accident or design, making it harder for his relatives to find him. His mother hired a private investigatior, and they believe that he was abducted, taken to Mexico, beaten, and was killed by the motorcyclist while trying to escape from the attackers. The Mexican authorities have been less than helpful in solving his strange death.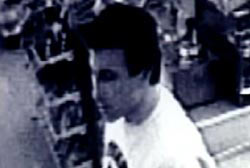 Suspects: On the day that Patrick died, he was seen on a surveillance video in Mexico with an unidentified man. His mother and her private investigator do not believe that the man was an attacker, but was also abducted by the attackers and may have crucial information in the case.
Extra Notes: This case first aired on the February 21, 1997 episode.
Results: Unsolved
Links:
---
Ad blocker interference detected!
Wikia is a free-to-use site that makes money from advertising. We have a modified experience for viewers using ad blockers

Wikia is not accessible if you've made further modifications. Remove the custom ad blocker rule(s) and the page will load as expected.