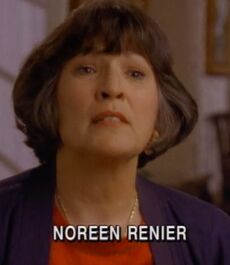 Real Name: Noreen Renier
Occupation: Psychic Detective
Place Of Birth: Orlando, Florida
Date Of Birth: Unrevealed
Location: Orlando, Florida

History
Background: Noreen Renier is a psychic from Orlando, Florida, who often works with the police across the country. Noreen claims that she becomes the victims themselves and helps police identify the killer(s) through the victim's eyes. She has worked on over 385 different crimes with police in thirty-two different states and four foreign countries.
Case Files:
Notes: The original airdate of her appearance is April 28, 1995. She has also been featured on the show Unexplained Mysteries.
Links:
---
Ad blocker interference detected!
Wikia is a free-to-use site that makes money from advertising. We have a modified experience for viewers using ad blockers

Wikia is not accessible if you've made further modifications. Remove the custom ad blocker rule(s) and the page will load as expected.