Ad blocker interference detected!
Wikia is a free-to-use site that makes money from advertising. We have a modified experience for viewers using ad blockers

Wikia is not accessible if you've made further modifications. Remove the custom ad blocker rule(s) and the page will load as expected.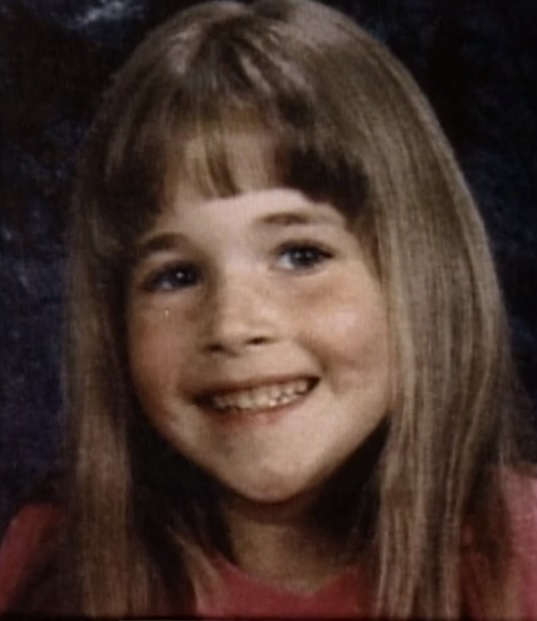 Real Name: Morgan Nick
Nicknames: No known nicknames
Location: Alma, Arkansas
Date: June 9, 1995
Occupation: Minor
Date of Birth: September 12, 1988
Height: 4'0
Weight: 55 lbs.
Marital Status: Unrevealed
Characteristics: Caucasian female. Blond hair, blue eyes
Details: On the night of June 9, 1995, six-year-old Morgan Nick went to a Little League baseball game in Alma, Arkansas with her mother, Colleen. During the game, two children asked Morgan to come to a field to catch fireflies. Colleen allowed her to go with them. However, when the game ended, the girls returned from the field without her and said that she was by her mother's car getting sand out of her shoes. Although, why Morgan would have to go to her mother's car to do this has never been answered. However, when Colleen went over to the car, she wasn't there, and as the people left, panic and fear overwhelmed her. She had one of the coaches talk to the two children and they remembered seeing a man they called "Creepy" in a red pickup truck talking to her as they were walking off the truck pulled over to Morgan, who got left behind while trying to get sand out of her shoes. Within minutes a massive search was started by law enforcement but she could not be found and still has not been found. For years, Colleen has searched for her and she has now become a leading activist for missing children across the country and she was able to turn Morgan's story into a nationwide news one.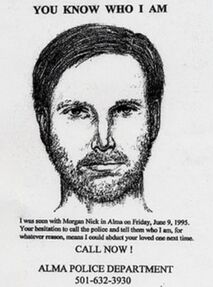 One year after Morgan was abducted, Colleen started the Morgan Nick Foundation, a non-profit organization that helps assist families with missing children and has helped bring several home safely. Despite being non-profit, it has been observed that Colleen has been spending more money in her private life than usual with expensive cars and fine things since beginning the foundation. One fringe theory in this case it that Colleen was involved in Morgan's disappearance since she and her husband were arguing bitterly during the time Morgan disappeared, but there is no basis for this theory which be unfounded.
In 2001, Colleen was asked to help with the case of missing five-month-old Jacqueline Castaneda. The foundation made posters and flyers for her and sent e-mails about her disappearance. She has never been found.
Suspects: The police are looking for a white male described by the local neighbors as "Creepy."  He was described as being 6-foot-tall and 180 pounds. 
Extra Notes: This case first aired on the August 28, 2001 episode. It was also profiled on America's Most Wanted.
Results: Unsolved. If Morgan's still alive, she would be 27 years old.
Links:
---