Real Name: Micki Jo West
Nicknames: Mikki
Location: St. Joseph, Missouri
Date: September 11th, 1979
Bio
Occupation: Nurse's Aid at St. Joseph State Hospital
Date of Birth: September 25, 1959
Height: 5'5 - 5'6
Weight: 140 to 150 pounds
Marital Status: Married
Characteristics: Caucasian female, brown hair, brown eyes, wears eye glasses which have her name "Micki" printed on the right lens. West was last seen wearing white uniform and shoes. She was also wearing a khaki coat and was carrying a white purse.
Case
Details: Micki Jo West was last seen on September 11, 1979, at 6AM getting ready for work and heading to catch a bus to work at St. Joseph Hospital as a nurse's aid. She never arrived at work and was never seen or heard from again. She never claimed her pay check. Micki Jo had just moved from California with her husband to St. Joseph prior to her disappearance.
Marvin Lee Irvin (whose name was not revealed at the time of the broadcast) had allegedly threatened her because she was interfering in the relationship of his first wife, Ruth West. There was little evidence that he was involved and he passed a polygraph test. In 1988, a full nine years after Micki Jo's disappearance, some unknown individual(s) left notes at a Kansas City mall about her murder. The letter writer claimed that he was with Irvin when Micki was killed, but was too afraid to come forward himself. The writer left several notes in other malls; they also sent a note to a television reporter in Kansas City, stating that the writer could lead the reporter to Micki Jo's body. Authorities appealed to this writer, but he never came forward.
Suspects: Marvin Lee Irvin
Extra Notes: This case first aired on the January 25, 1989 episode.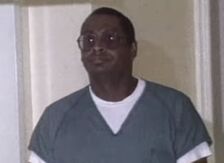 Results: Unresolved. In 1991, Marvin Lee Irvin confessed to her murder, stating that as he had approached her at the bus stop, she took a hammer out of her purse and threw it at him. He then beat her and intended to take her to work, but she made racial references to him so he stabbed her four times in the chest, shot her twice in his vehicle and buried her in a cornfield in Highland, Kansas. Police confess that they made mistakes in the investigation and failed to search his vehicle. A search of the field produced the bodies of Patricia Diane Rose and Crystal Lynn Simmons. Irvin pleaded guilty to the first-degree murders of Patricia Diane Rose and Crystal Lynn Simmons as part of a plea agreement; he also pleaded guilty to the second degree murder of Micki Jo so that the state would not seek the death penalty. The other two victims' corpses were found at the site, but Micki Jo's remains never been found. Authorities now believe that Irvin was the writer of the notes and that he wrote them to throw off investigators.
Links:
---
Ad blocker interference detected!
Wikia is a free-to-use site that makes money from advertising. We have a modified experience for viewers using ad blockers

Wikia is not accessible if you've made further modifications. Remove the custom ad blocker rule(s) and the page will load as expected.